SUMMER SIZZLER PROMOTION
Snap-on Tools
Retail Merchandising
Sales Channel Support
The Goal
Summer means many things: longer days, warmer weather, lounging poolside, road trips and firing up the grill. For Snap-on franchisees tasked with equipping automotive technicians with the tools they need to do their jobs, it also means finding new ways to sell products when many of their customers are thinking about vacations. Enter Snap-on Summer Sizzler, a tasty reimagining of a typical summer promotion geared to help drive sales and make mouths water.
A Raw Approach
After starting with a name—Summer Sizzler—we needed to create a visual identity that would not only relate to the name, but scream summer. What sizzles more in the summer months than fresh meat dropped onto a piping hot grill? We turned the meat & grilling theme up to 11, transforming each franchisee's retail space into a high-end butcher shop to align franchise owners' selection of professional-grade tools with the premium-quality meat customers may look to acquire in advance of a summer barbecue. From steaks to sausages and meats in between, the aesthetic was raw (pun intended) and ready to excite customers.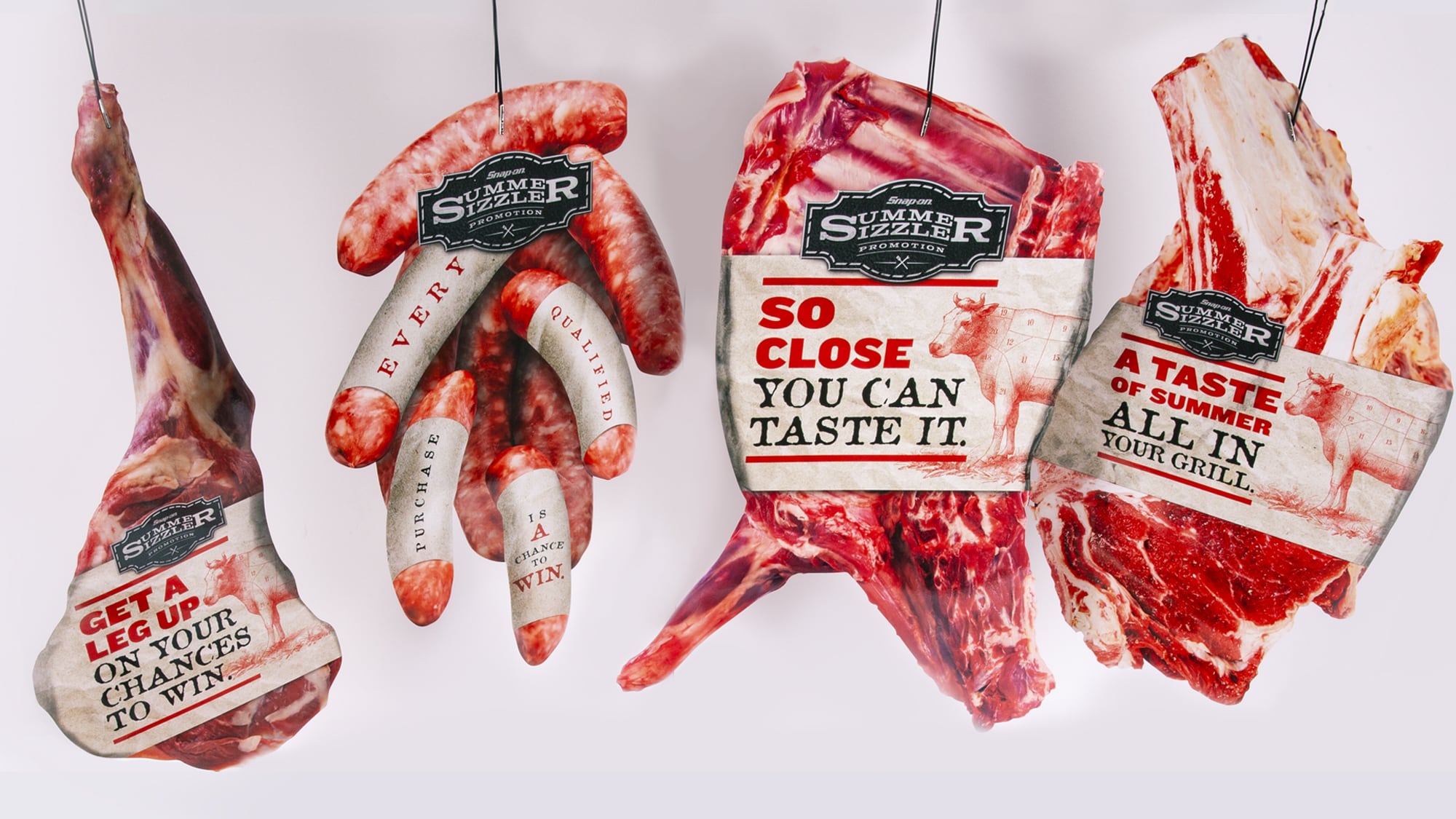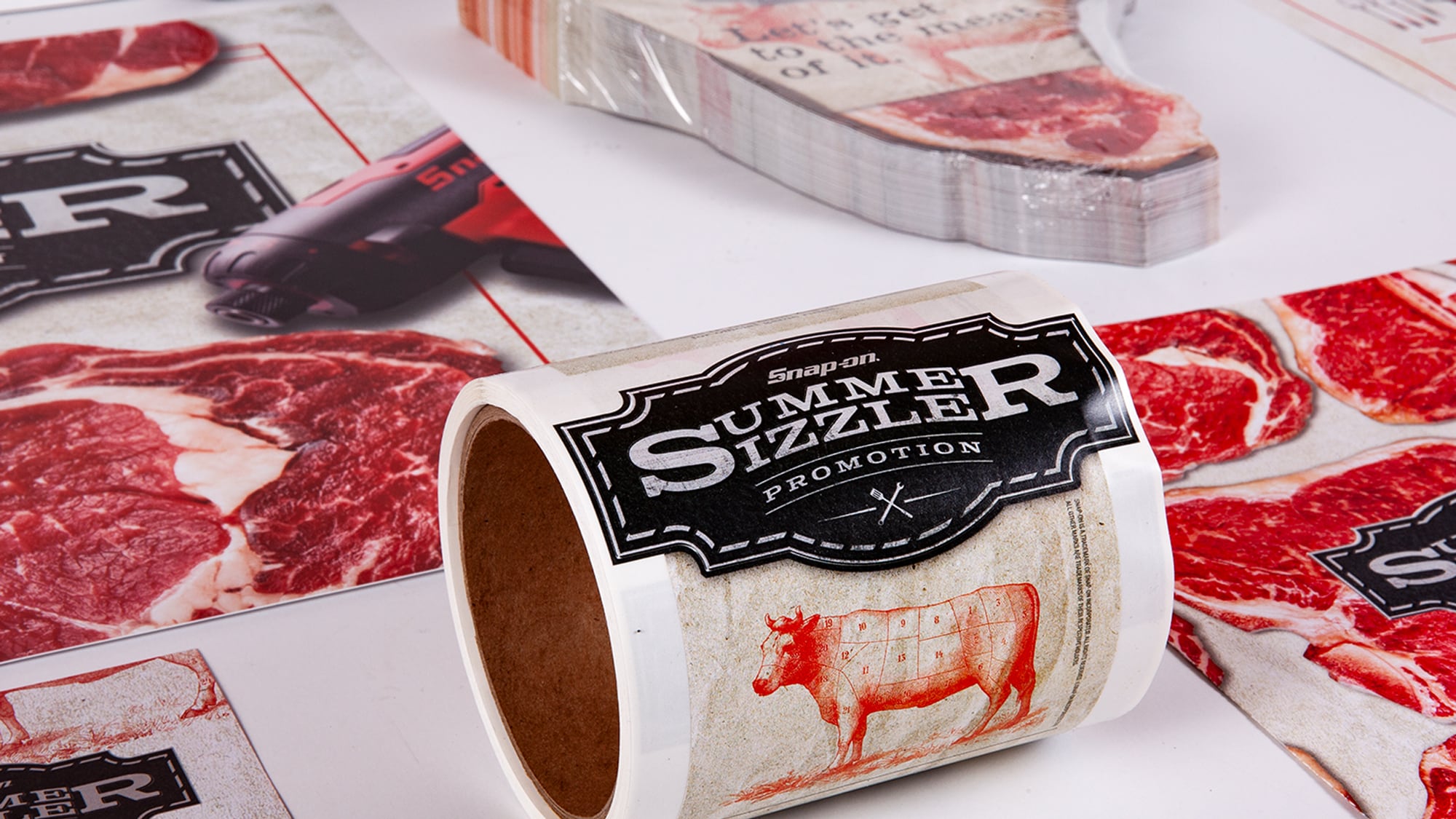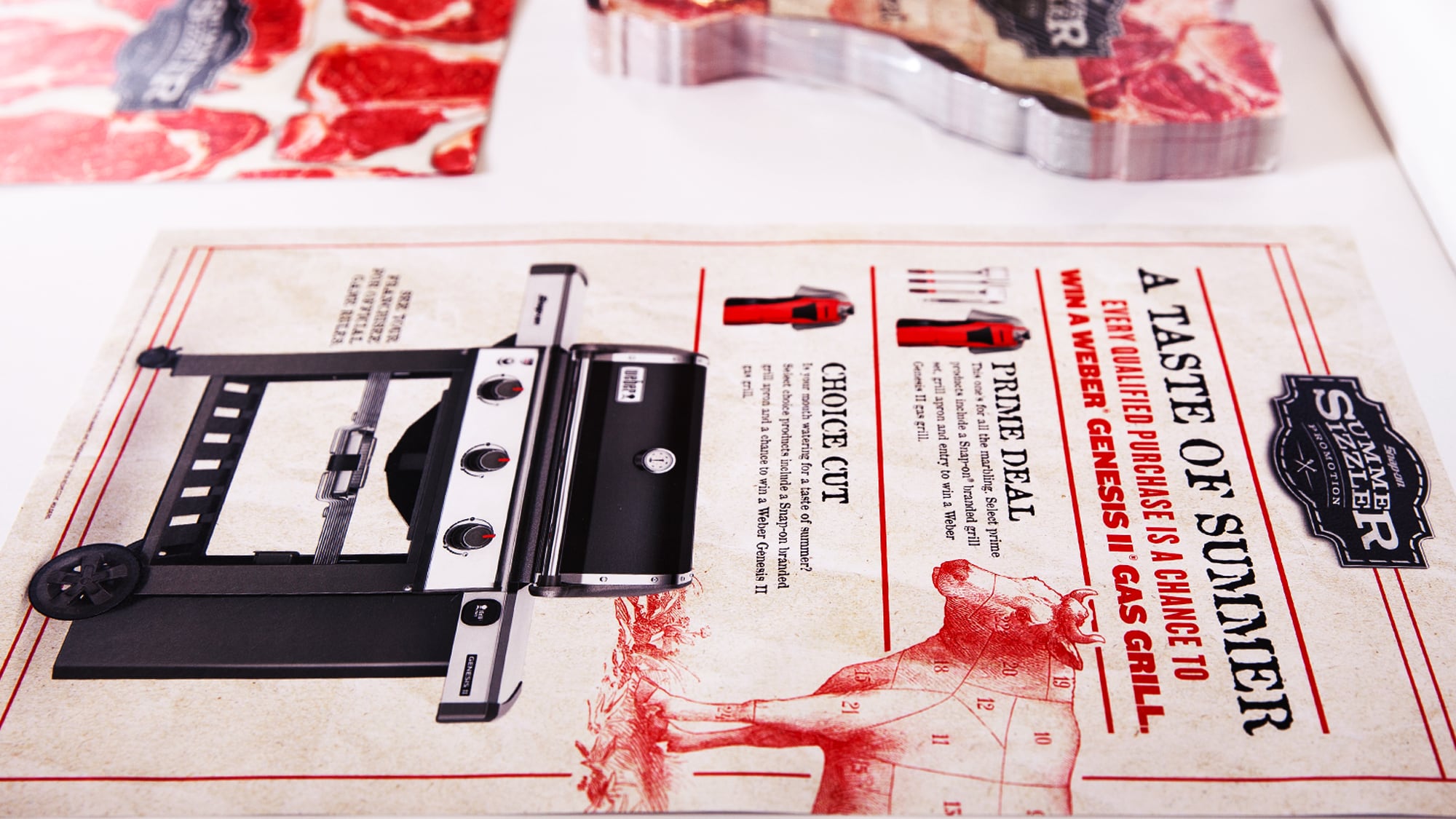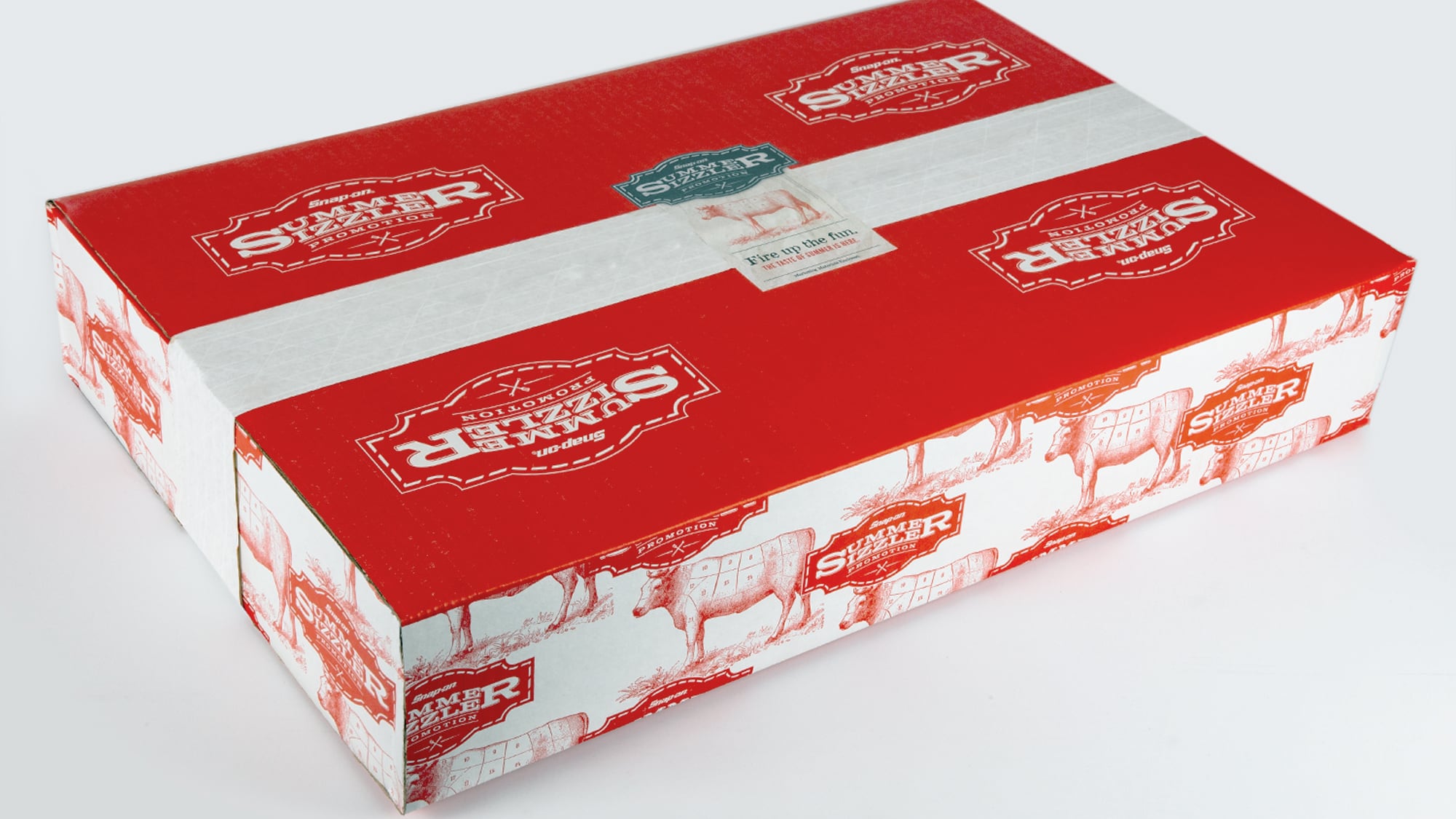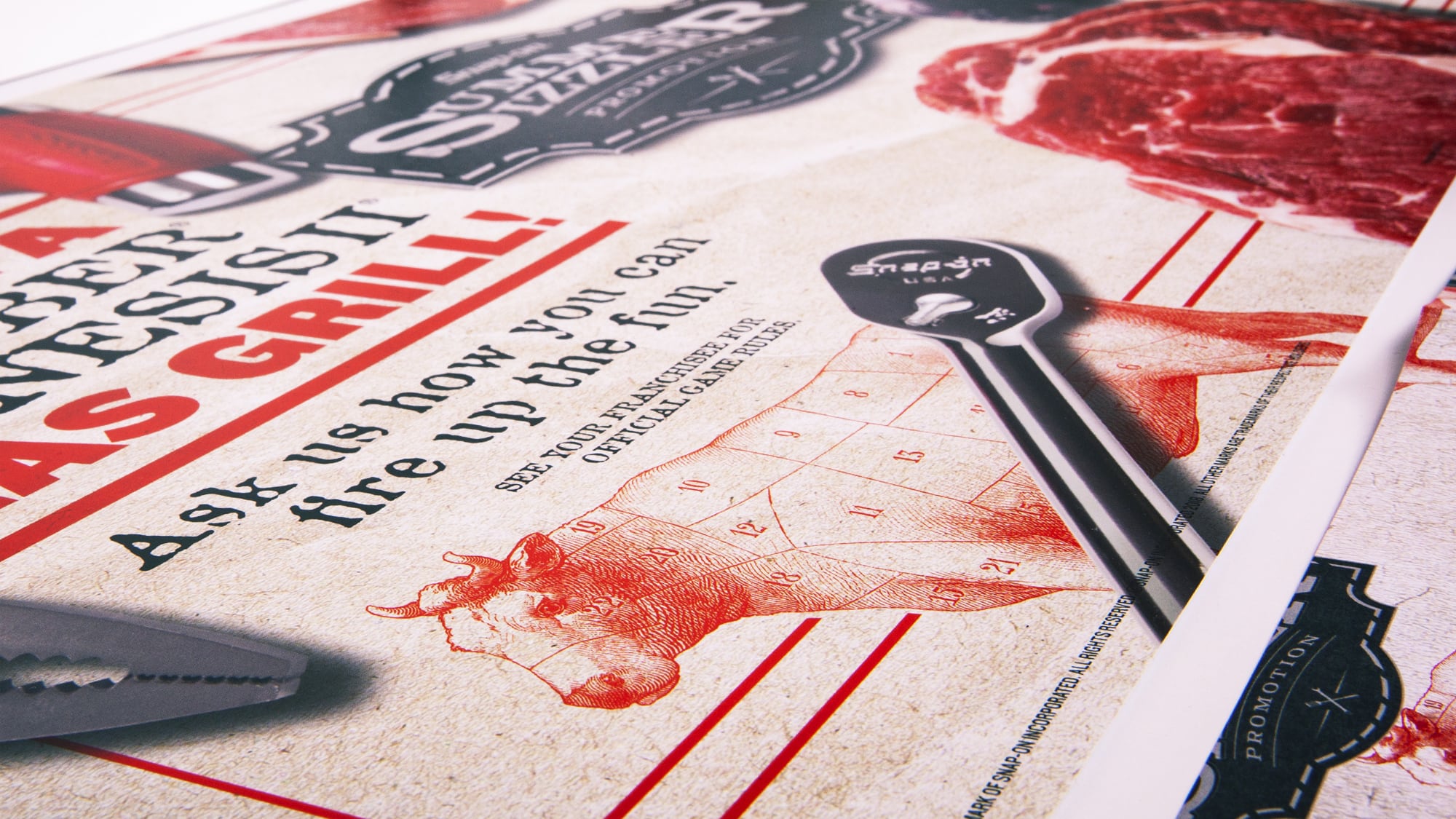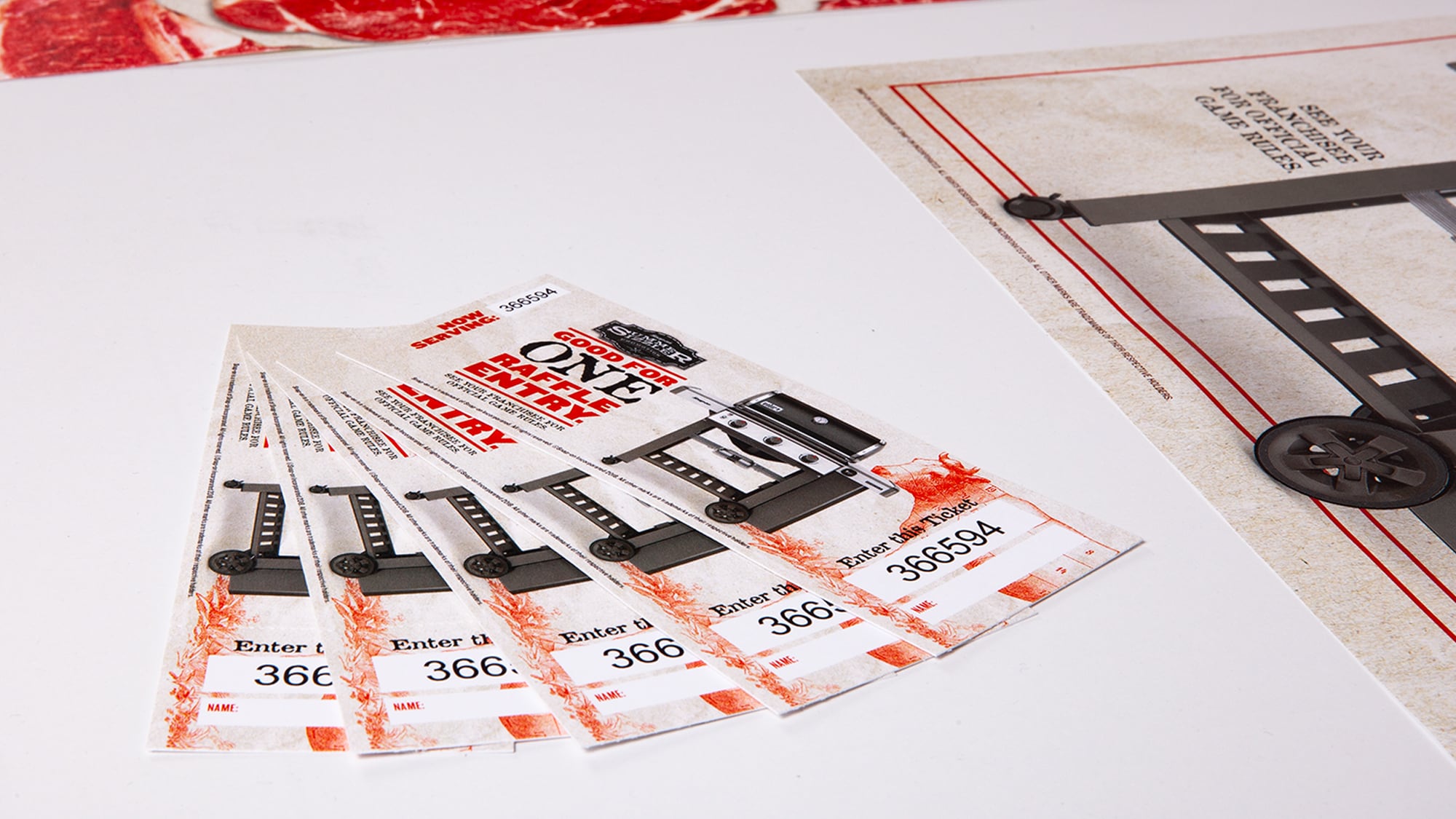 Turning Up the Heat

To incentivize technicians to act on Summer Sizzler's special offers, franchisees offered up Snap-on branded grill aprons and accessory sets to customers to up their barbecue game. Plus, one lucky customer of every participating franchisee got to take home a premium Weber® gas grill to make their next cookout unforgettable.

Taking Over the Van

From stickers and steak-shaped flyers to signage mimicking hanging meats, we went all out to transform the typical Snap-on retail space. Franchisees were encouraged to wear an apron and wrap select Snap-on tools in butcher paper or shrink wrap trays to emulate the products they'd get at a meat counter. Not only that, but all of the marketing materials arrived to franchisees in a Summer Sizzler-branded box, further signifying that this was no normal promotion.
A Tasty Success
When the sizzle settled and the promotion wrapped, Snap-on had a hit on their plate. Franchisees were thrilled by the concept and the opportunity to play the role of butcher as they transformed their vans and trucks into a master meat counter. Some even took the concept further by providing grilled food and meat snacks to technicians on their routes. And customers ate it up. Year-over-year sales were nearly double those of the prior summer promotion and franchisees reported record sell-through of product, turning inventory in 1-2 weeks versus the 5-6 weeks planned.