MONSTERLITHIUM 18V TOOLS
Snap-on Tools
Product Launch
Viral Marketing
The Goal
Snap-on® wanted to generate excitement for the new line of MonsterLithium 18V Power Tools blending nostalgia for a popular counter-culture movement with new-age technology. We delivered. Working with noted artist "Dirty Donny" — whose classic Rat Fink-inspired style transcends age groups — we created launch materials featuring illustrations that captured the ferocious power of the MonsterLithium line-up. The resurgence of this style in the automotive aftermarket helped the materials resonate with technicians and franchisees alike.
Unleashing the monsters

Let loose for the launch of Snap-on's MonsterLithium 3/8-inch impact wrench, Van Torquey and his minions adorned brochures, print ads and collectible character stickers.

Roaring to life

Following a raucous, sales goal-busting launch of the first MonsterLithium cordless product, four more ferocious tools were brought to market, with new marketing materials and limited-edition posters driving technician desire.

Beyond printed pieces

With Snap-on's family of monsters making an impression on technicians and sales alike, we decided a bit more oomph was in order. So we brought Dirty Donny himself to Snap-on's biggest trade show and gave an NHRA Funny Car a beastly design scheme of its own. How's that for wild?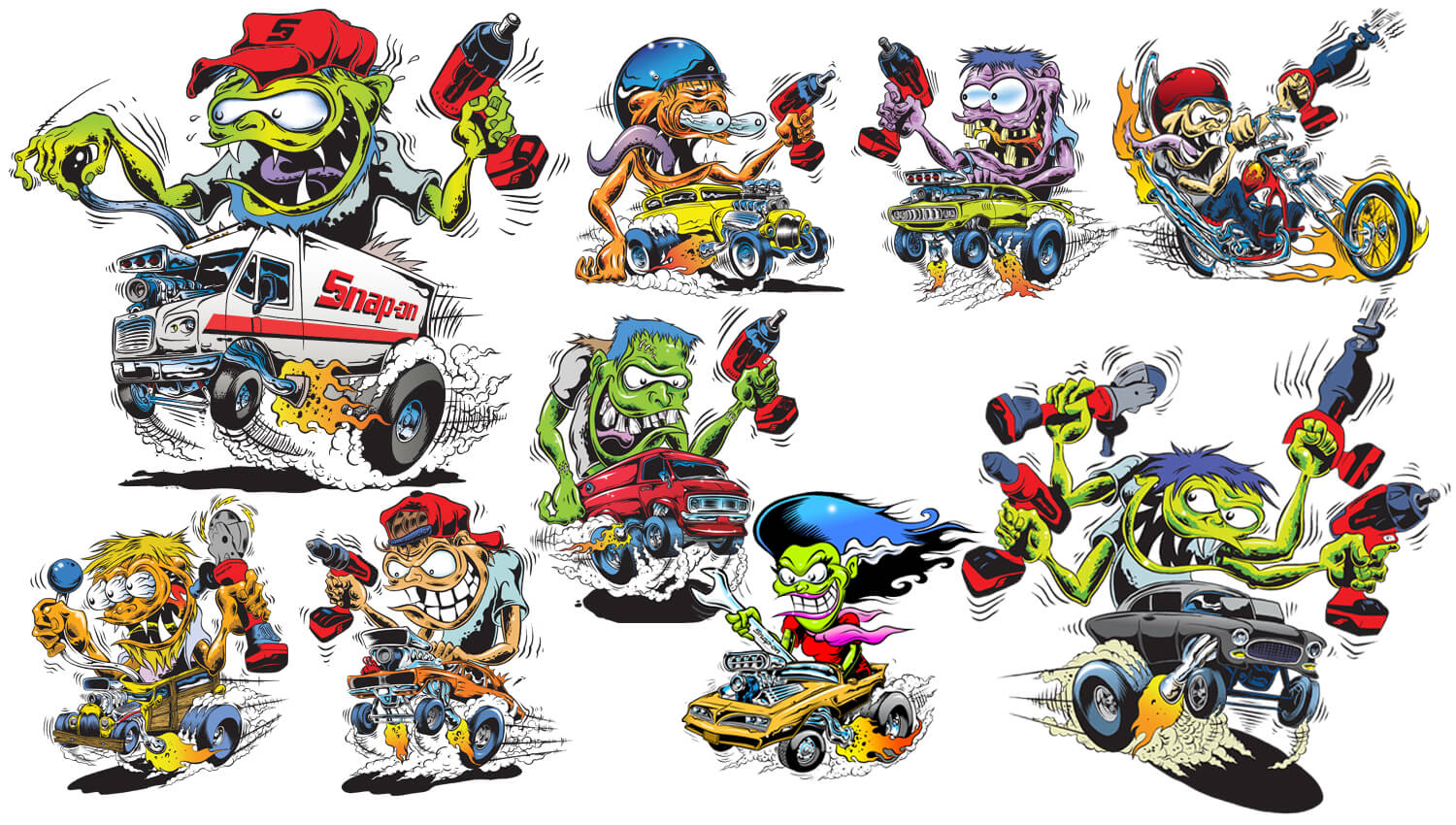 A monstrous launch
From print ads to other leave-behinds, Van Torquey roared into the hands of technicians nationwide, with the materials' bold colors and lively copy being hard to miss. Collectible stickers were a hot item, quickly snatched from franchisees and stuck across roll cabs and workspaces to bring Snap-on's take on "Kustom Kulture" into the garage.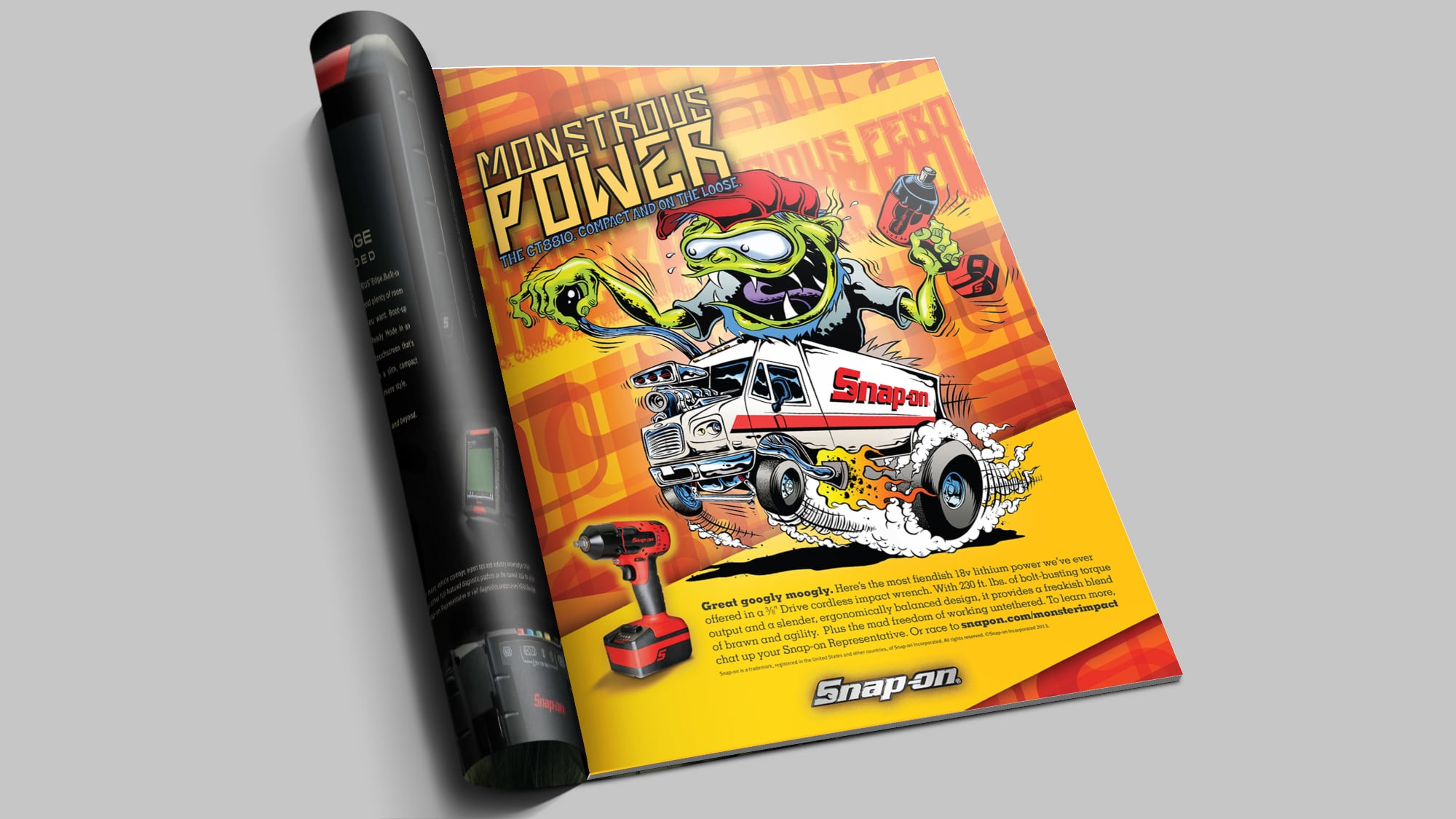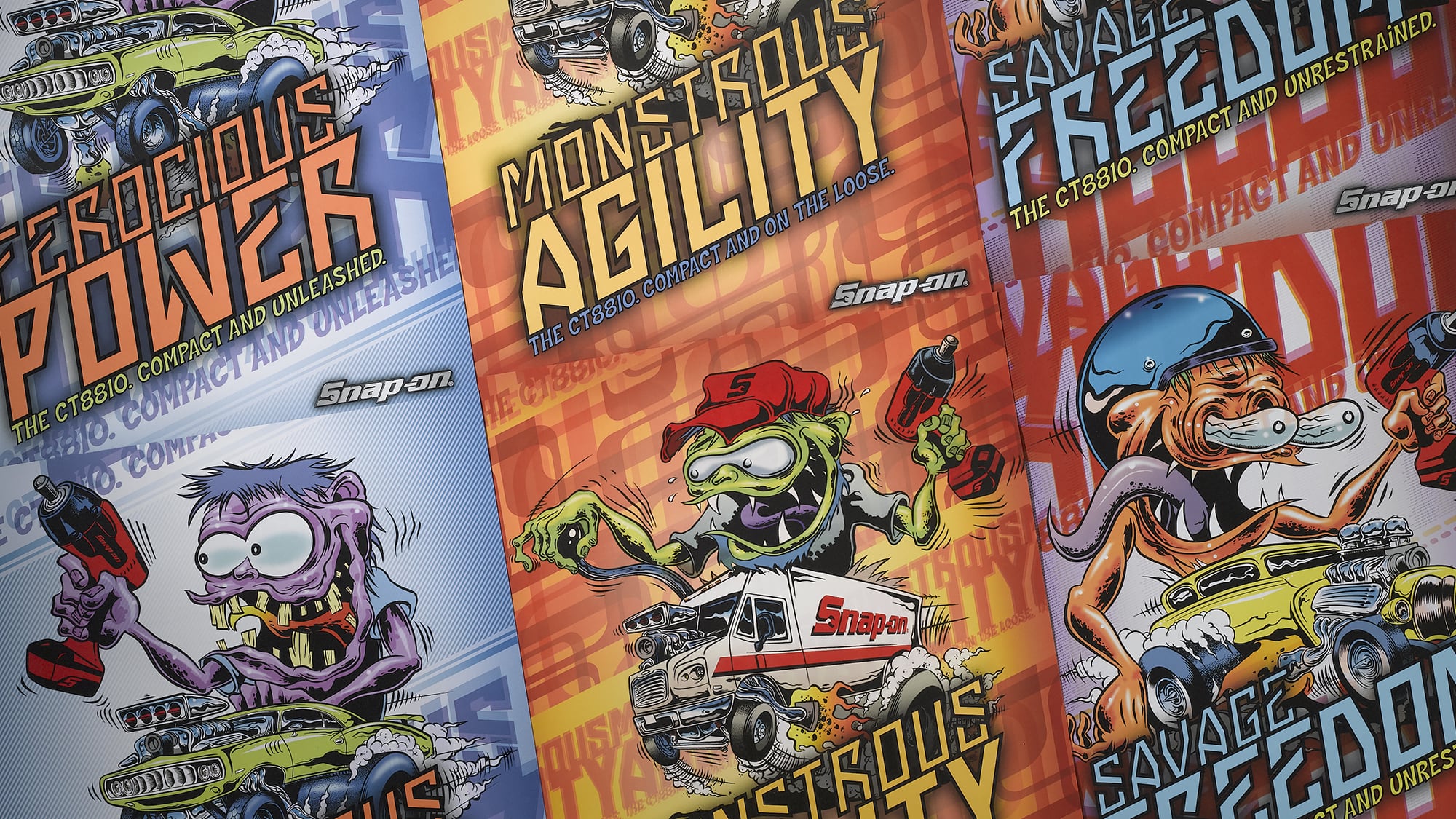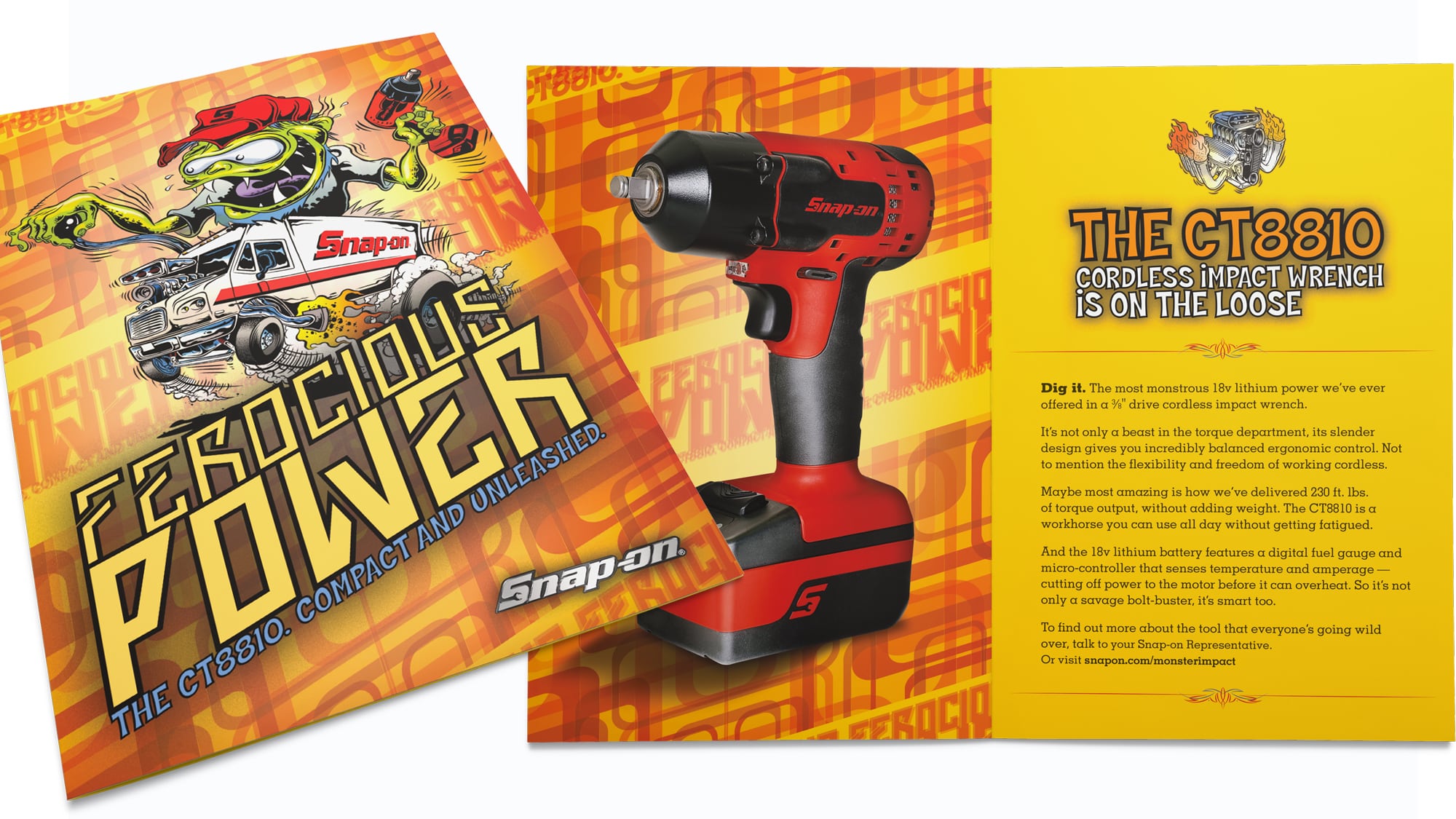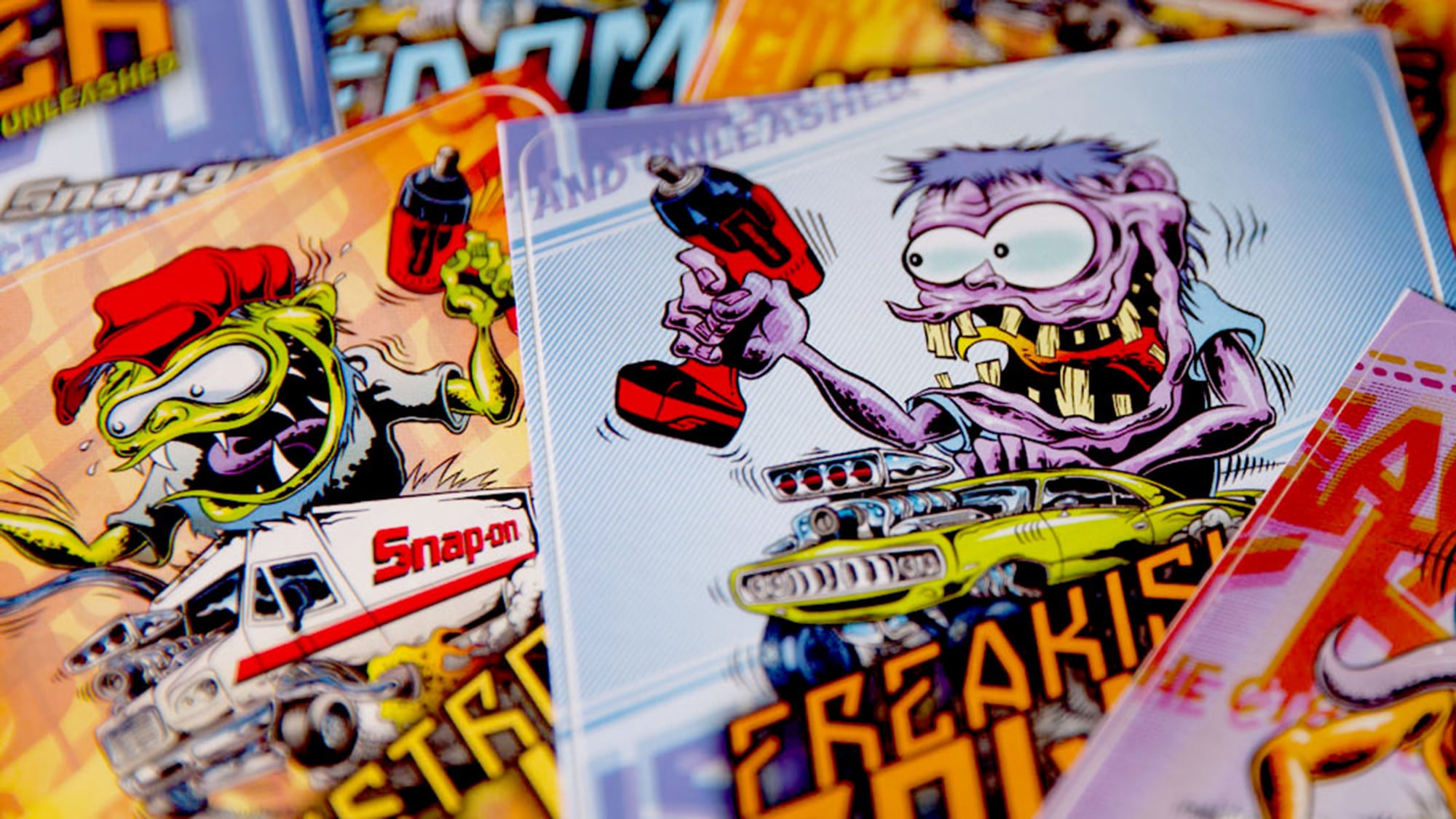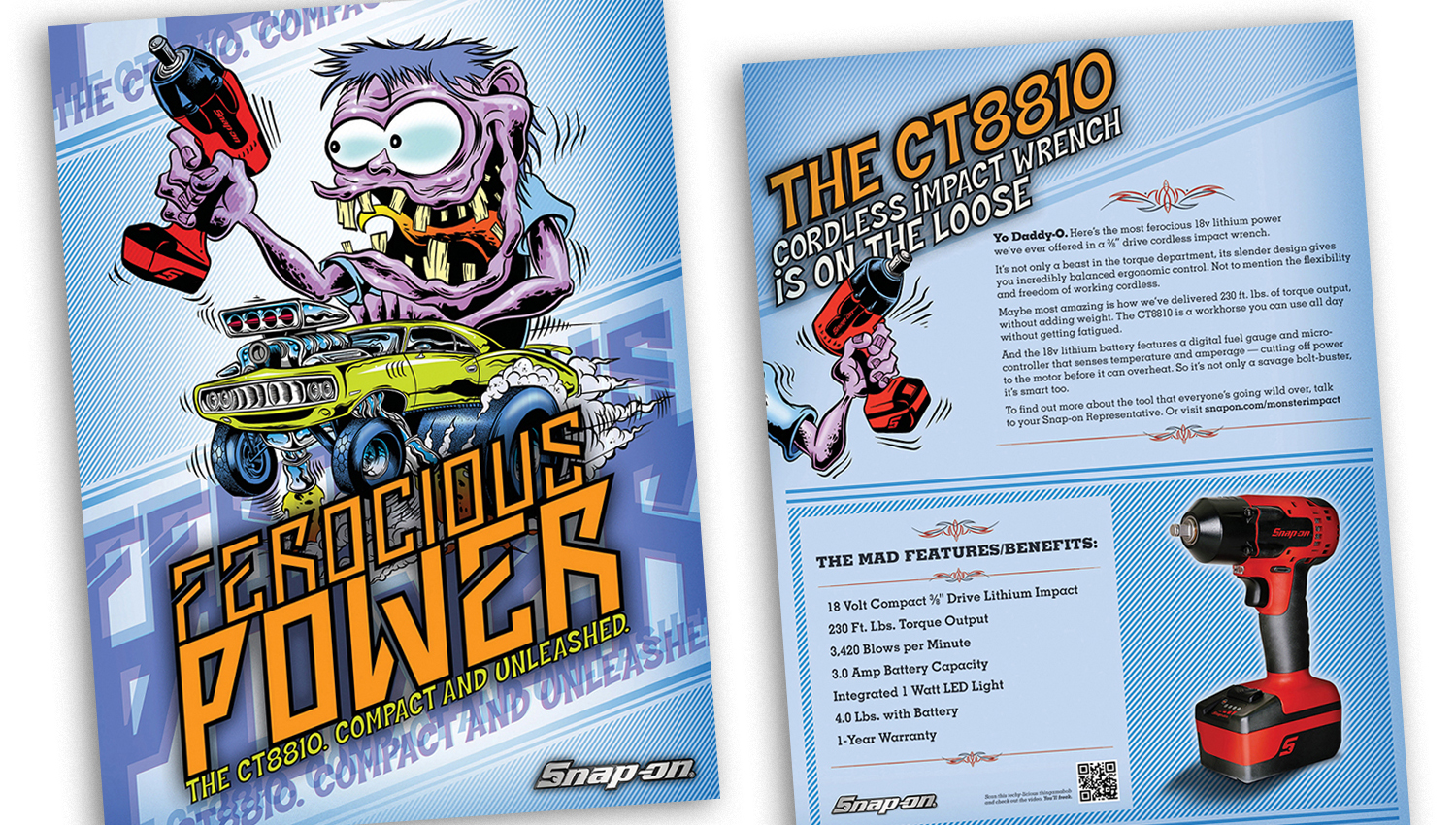 More is better
As the MonsterLithium line grew, so did our involvement. We worked with Dirty Donny to create four limited-edition posters featuring his monsters — then invited him to attend the annual Snap-on Franchisee Conference to sign them for lucky attendees.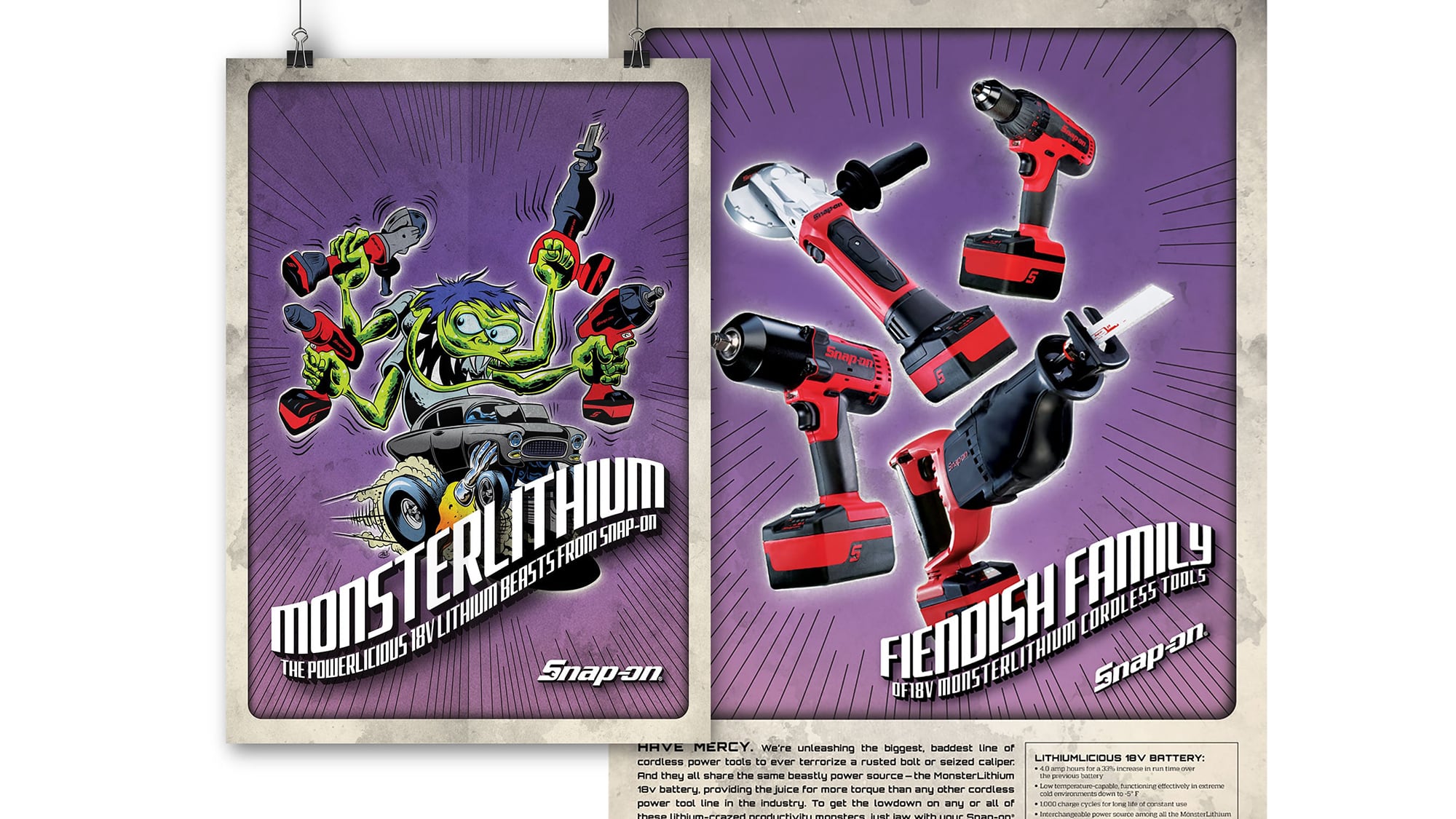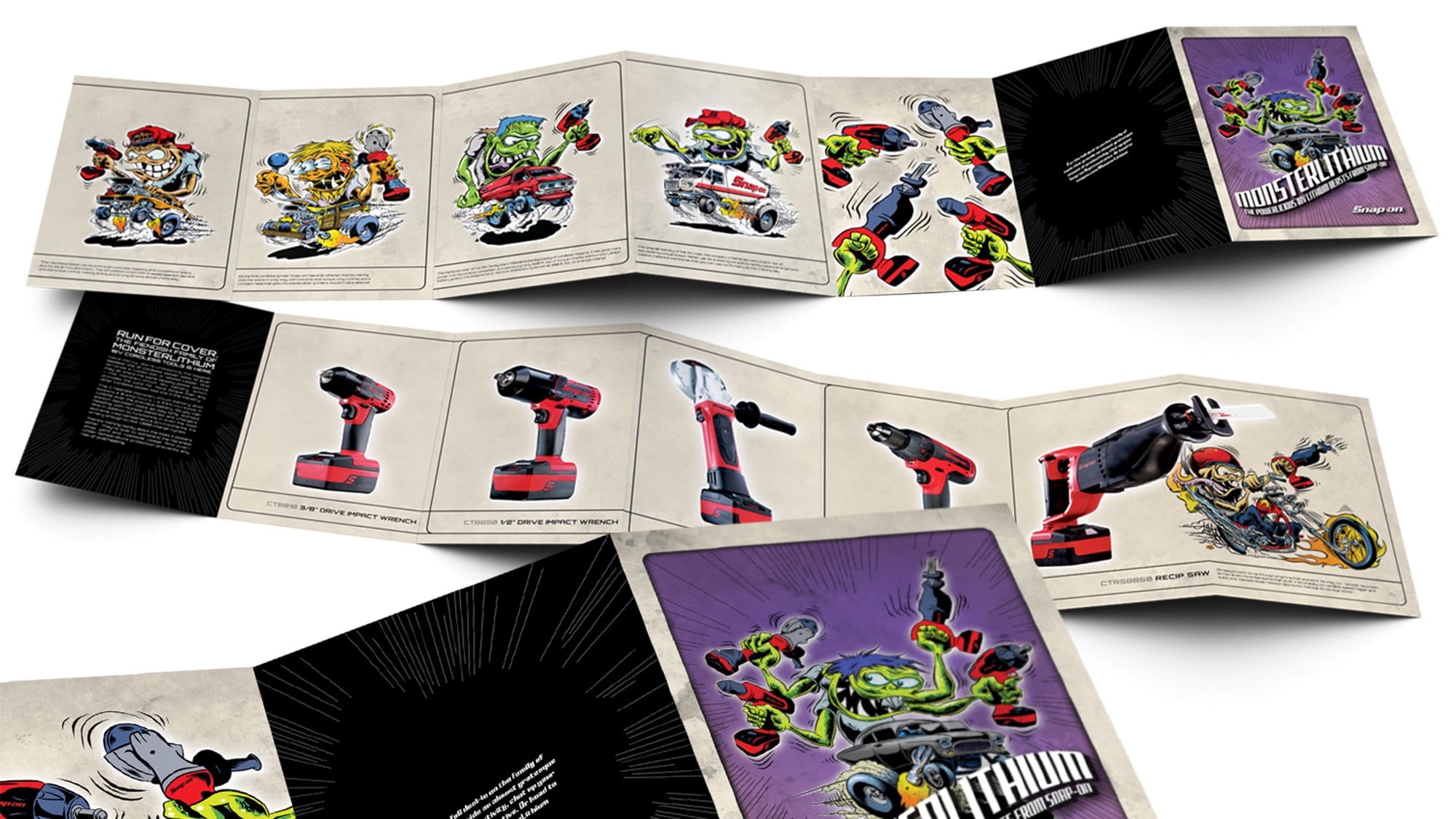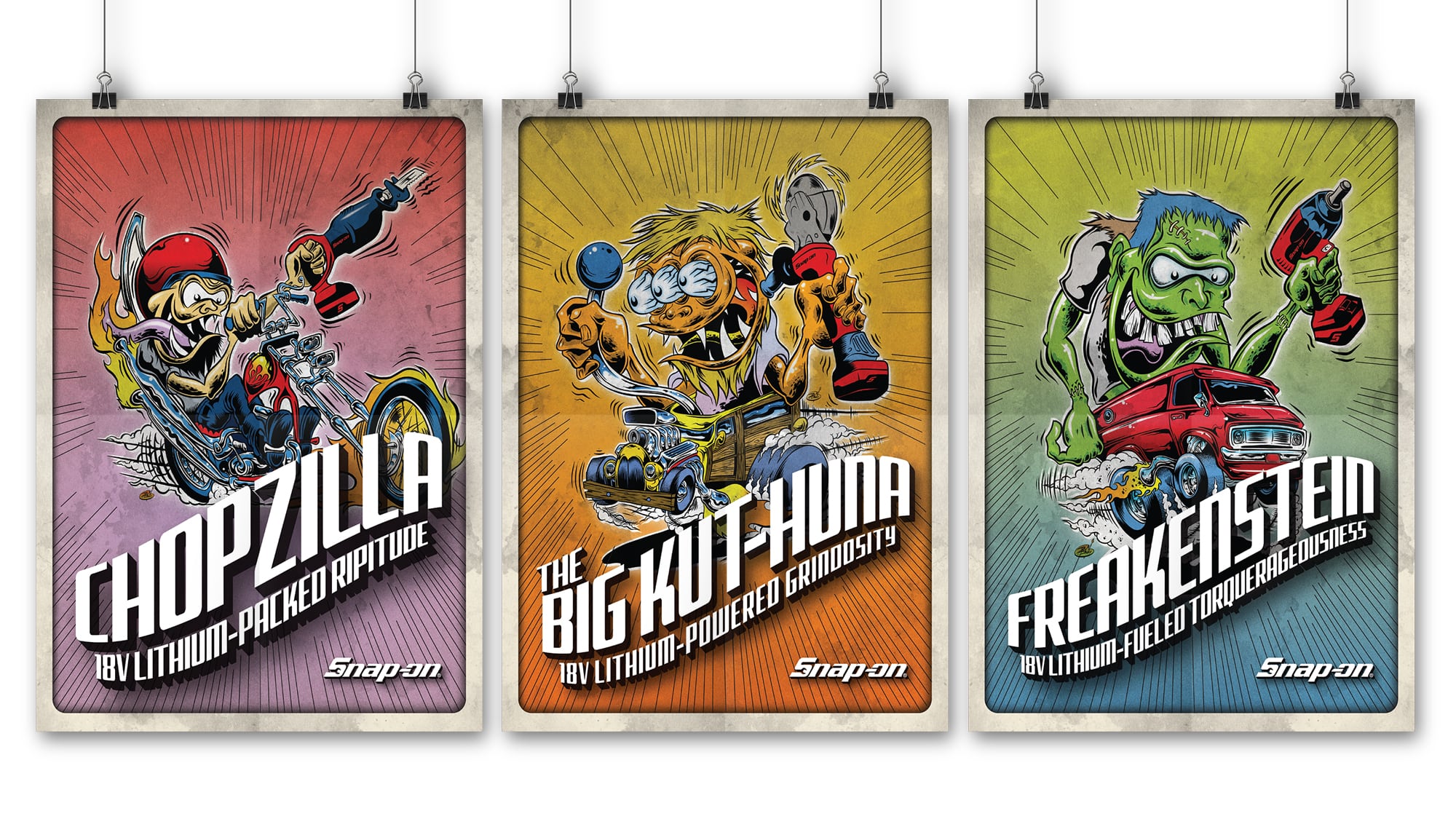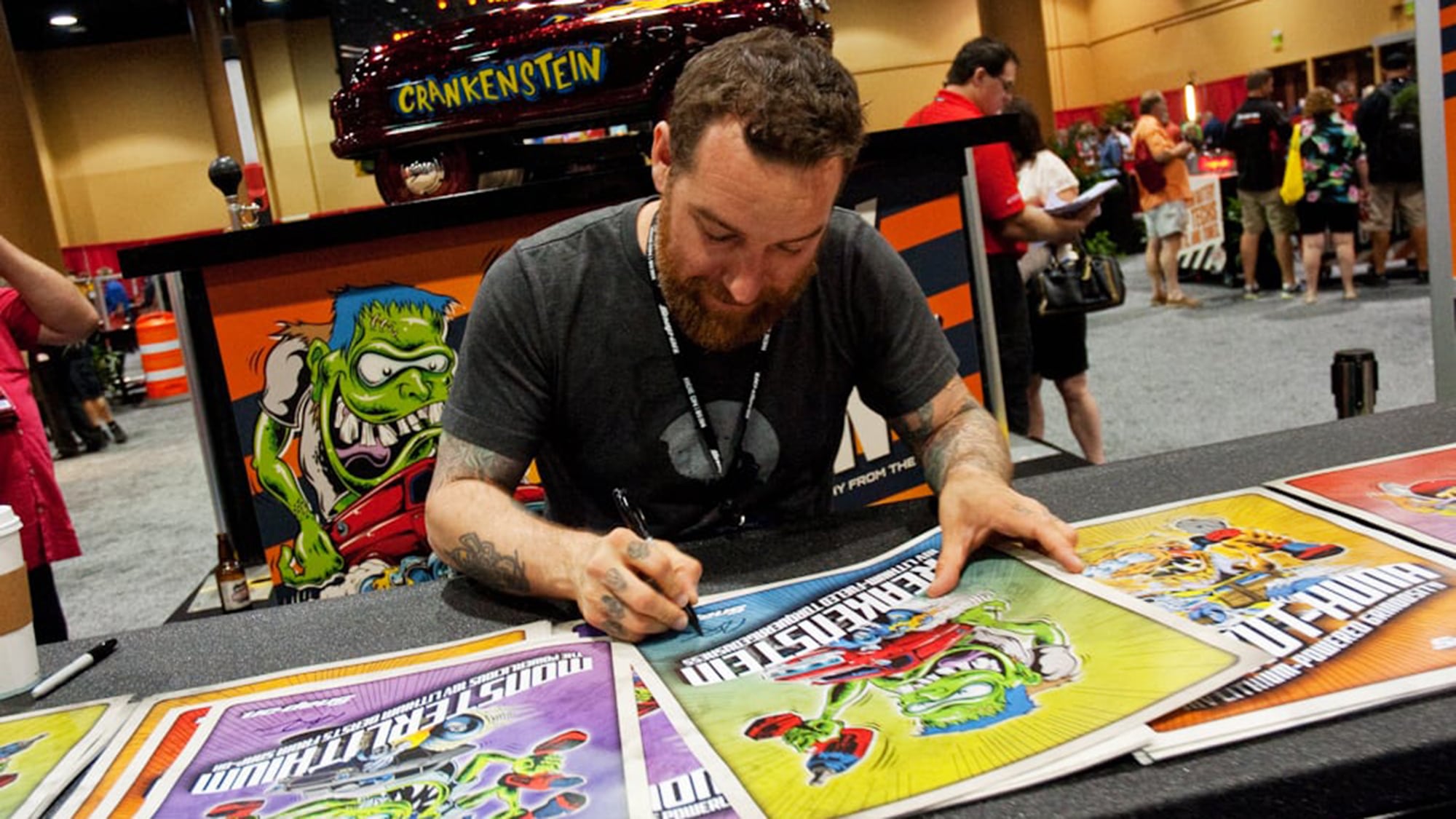 Fast & Furious
Van Torquey and his fiendish friends like to go fast. We do, too. We partnered with Snap-on's Racing team and NHRA driver Cruz Pedregon to dominate his Funny Car's look for three races during the Western Swing (and gave the team race day wearables to match).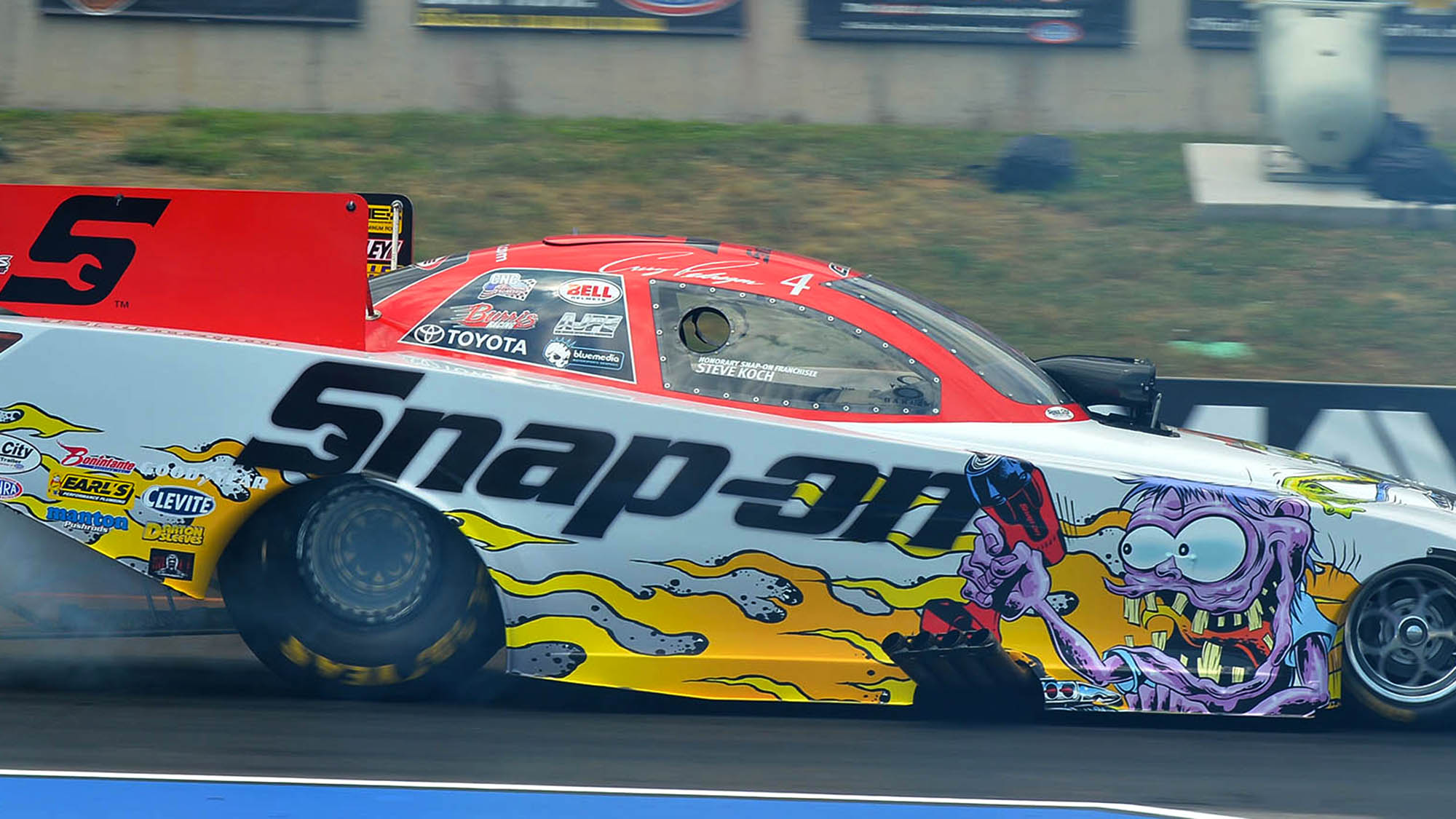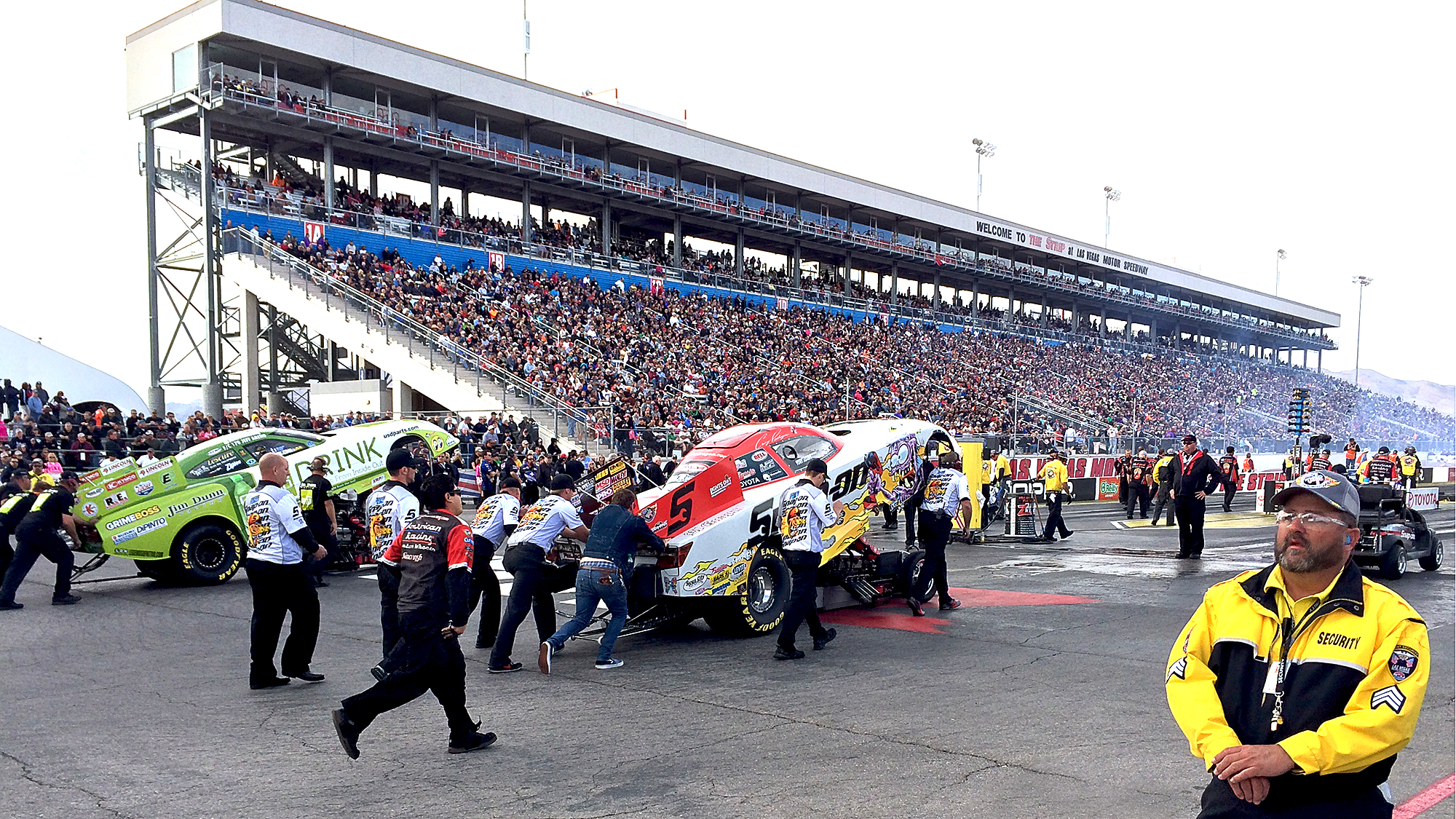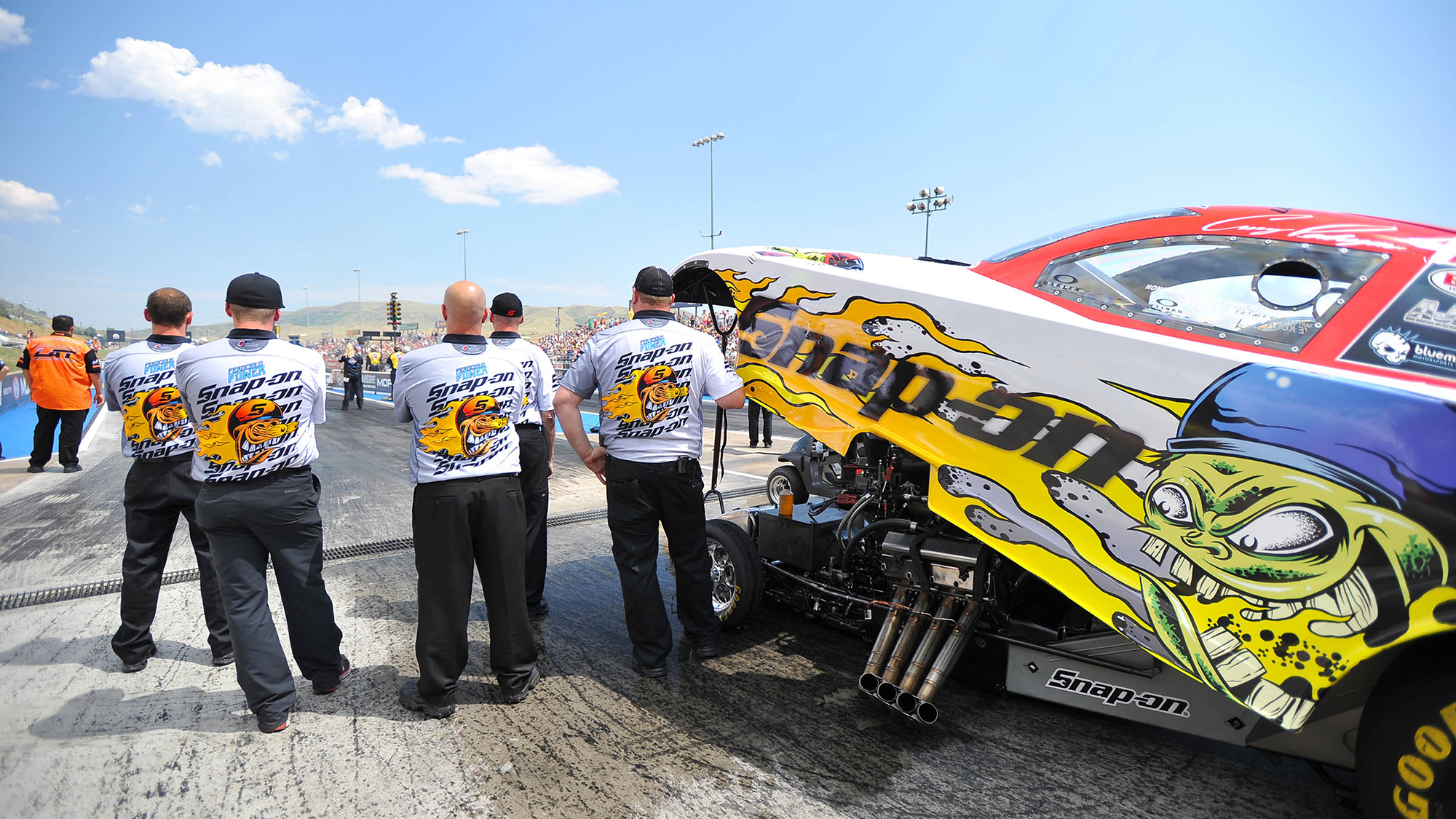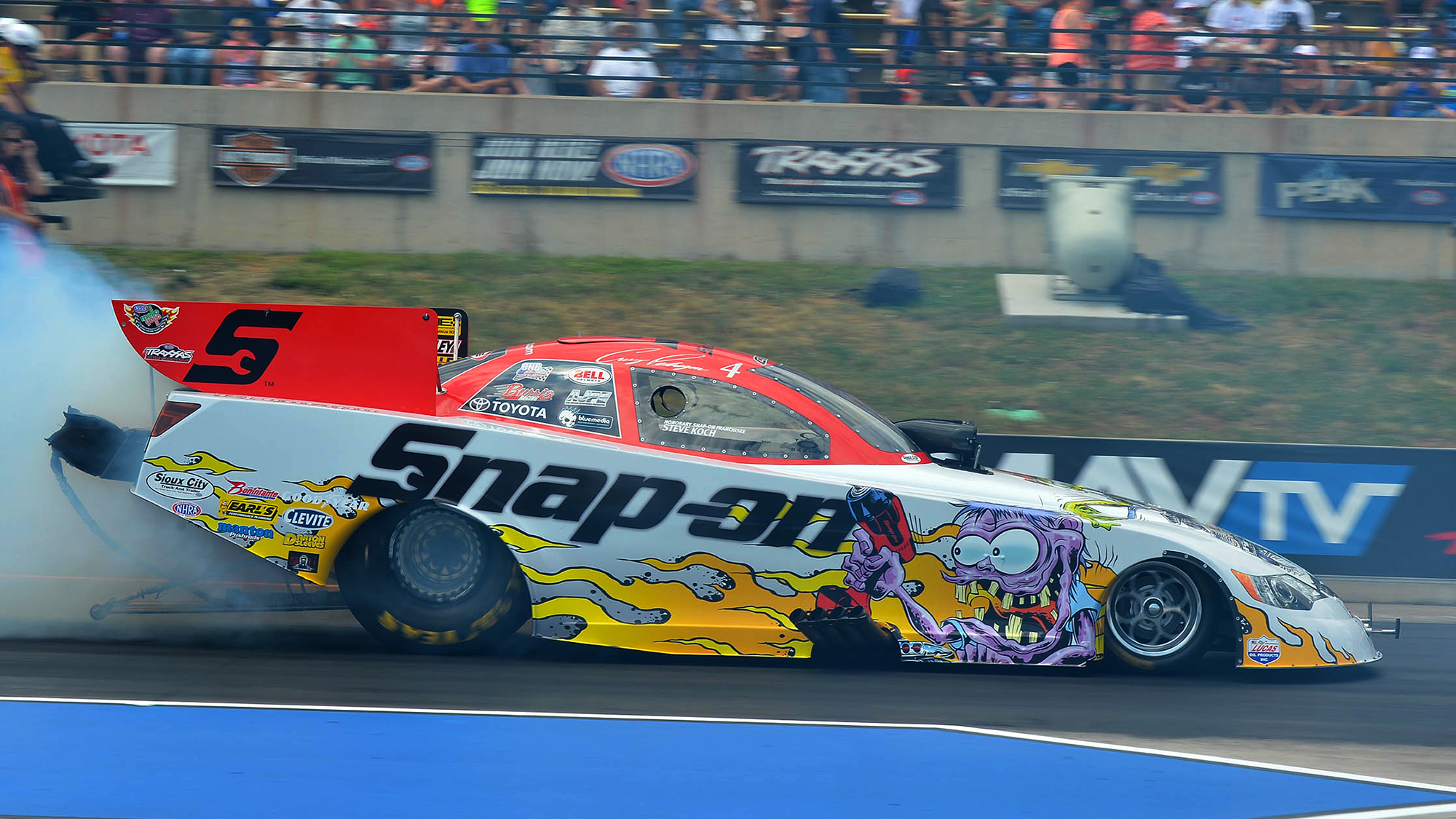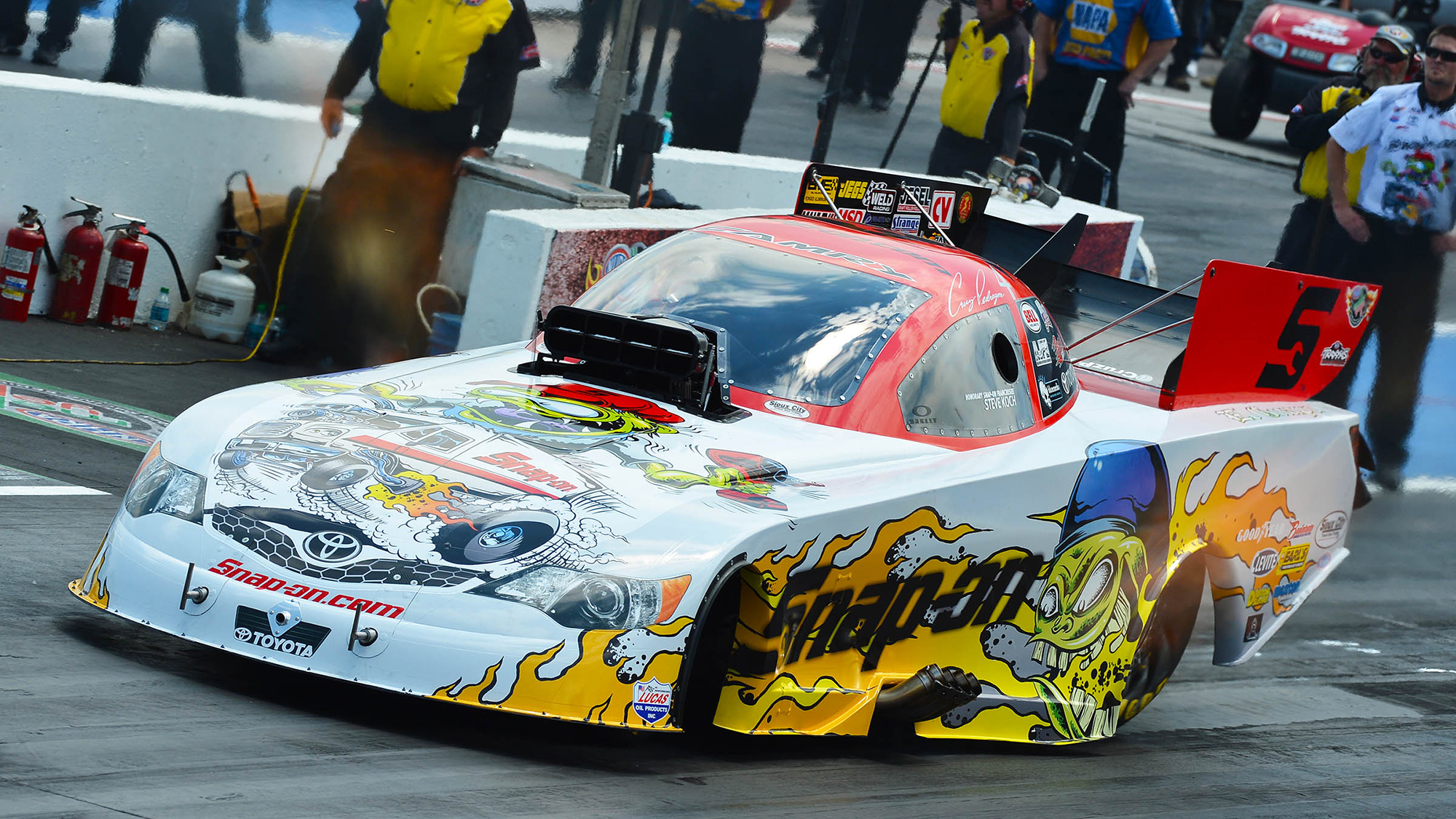 A Fierce Legacy
Thousands of marketing materials, impressions and Snap-on fans later, Van Torquey and his minions made a heckuva mark. MonsterLithium cordless tool sales hit 115% of original sales goals and increased demand for related sockets, blades and discs. Fervent fans not only bought the tools, but went on to customize their roll cabs and their bodies with campaign art. Others took it upon themselves to add their own monsters to the family. Their passion even brought Van Torquey to life in the shape of a 6-ft. mascot for use at trade shows and other events. A monstrous legacy, indeed.