ALS PATIENT STORIES
ALS Association Wisconsin Chapter
Belief-based Branding
Brand Voice and Content
The Goal
Amyotrophic Lateral Sclerosis (ALS) is always fatal. There is no cure — yet. But there will be, given sufficient resources. To jump-start efforts, we created a series of magazine and video portraits in which the people who live (and die) with ALS daily share their experiences firsthand. Through their compelling first-person storytelling and emotive imagery, we targeted business owners, senior executives and philanthropic leaders throughout Wisconsin with an urgent appeal to help find a cure. Not someday, but now.
Portraits of Life

Behind every diagnosis is a life to be lived and a story that needs to be told. As part of our efforts, we worked with Wisconsin-based photographers and artists to create evocative, intimate portraits of patients, caregivers and families. The results — used in the chapter's Hopeline publication and corporate giving presentations — hit close to home, showing neighbors and friends rather than statistics.
A Mother & A Fighter
In our first patient video, Trickett, a mother of three, reflects on how swiftly ALS changed her life — and what she'll leave behind when she can no longer fight.
Day By Day
Living with ALS isn't easy, but living is what's important. Ted & Jaci shared how they focus on everyday moments, and retain hope in the face of an unfair disease.
Hope in every issue
Hopeline, the print and digital publication of the ALS Association Wisconsin Chapter, served as the home for long-form, first-person stories of patients, families and fighters in addition to offering updates on medical research, chapter events, and memorials to those who lost their battles to ALS.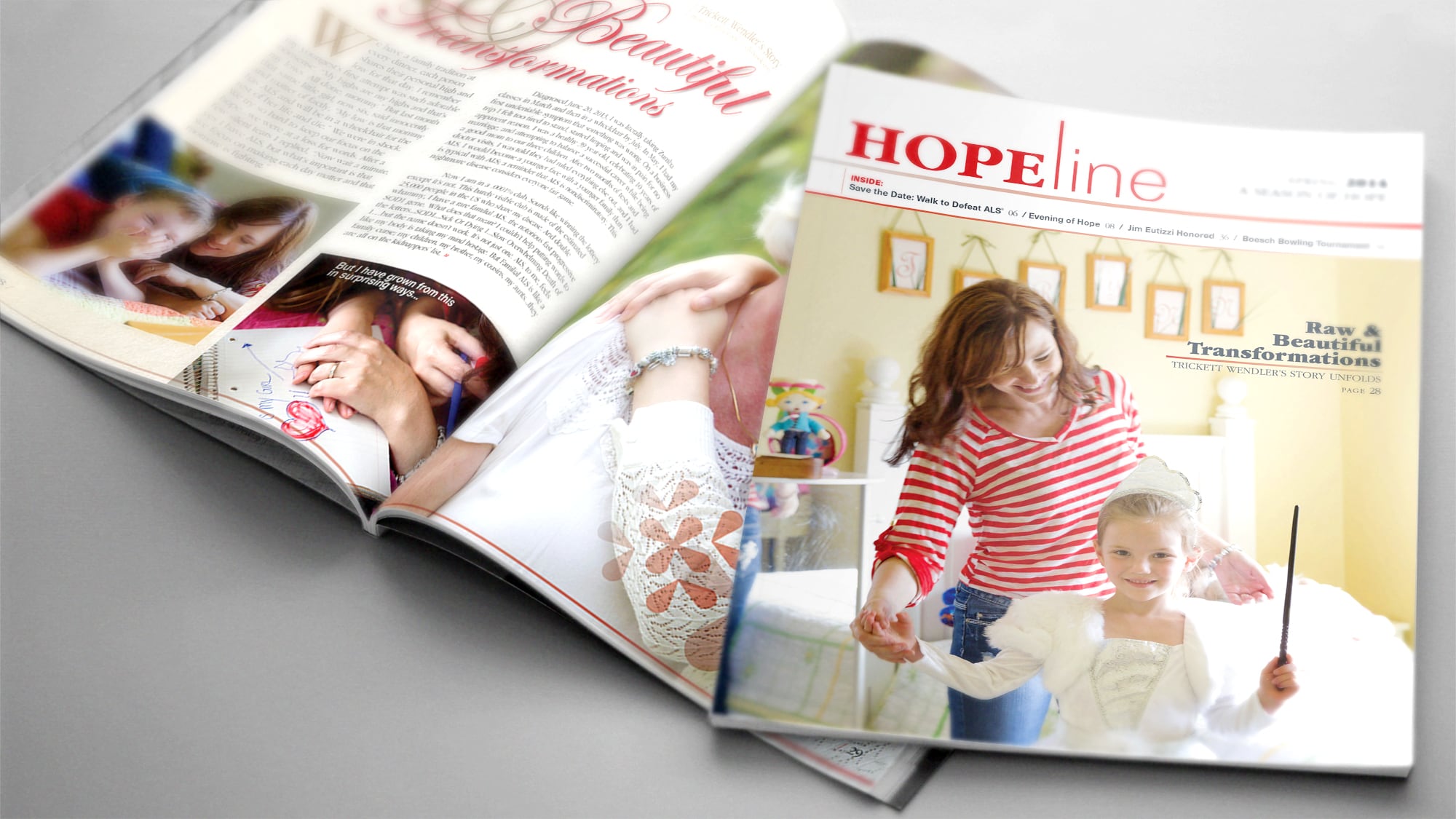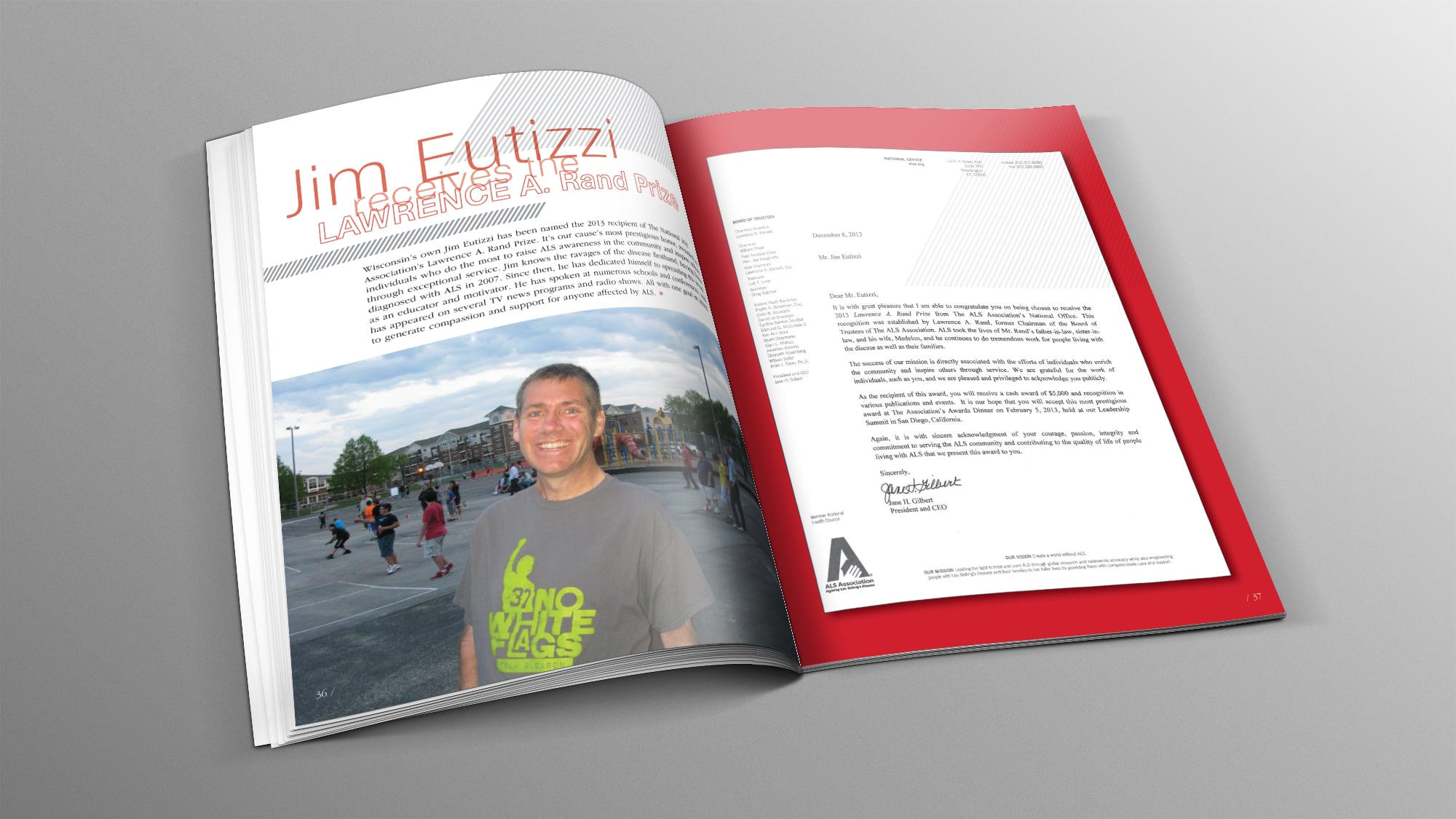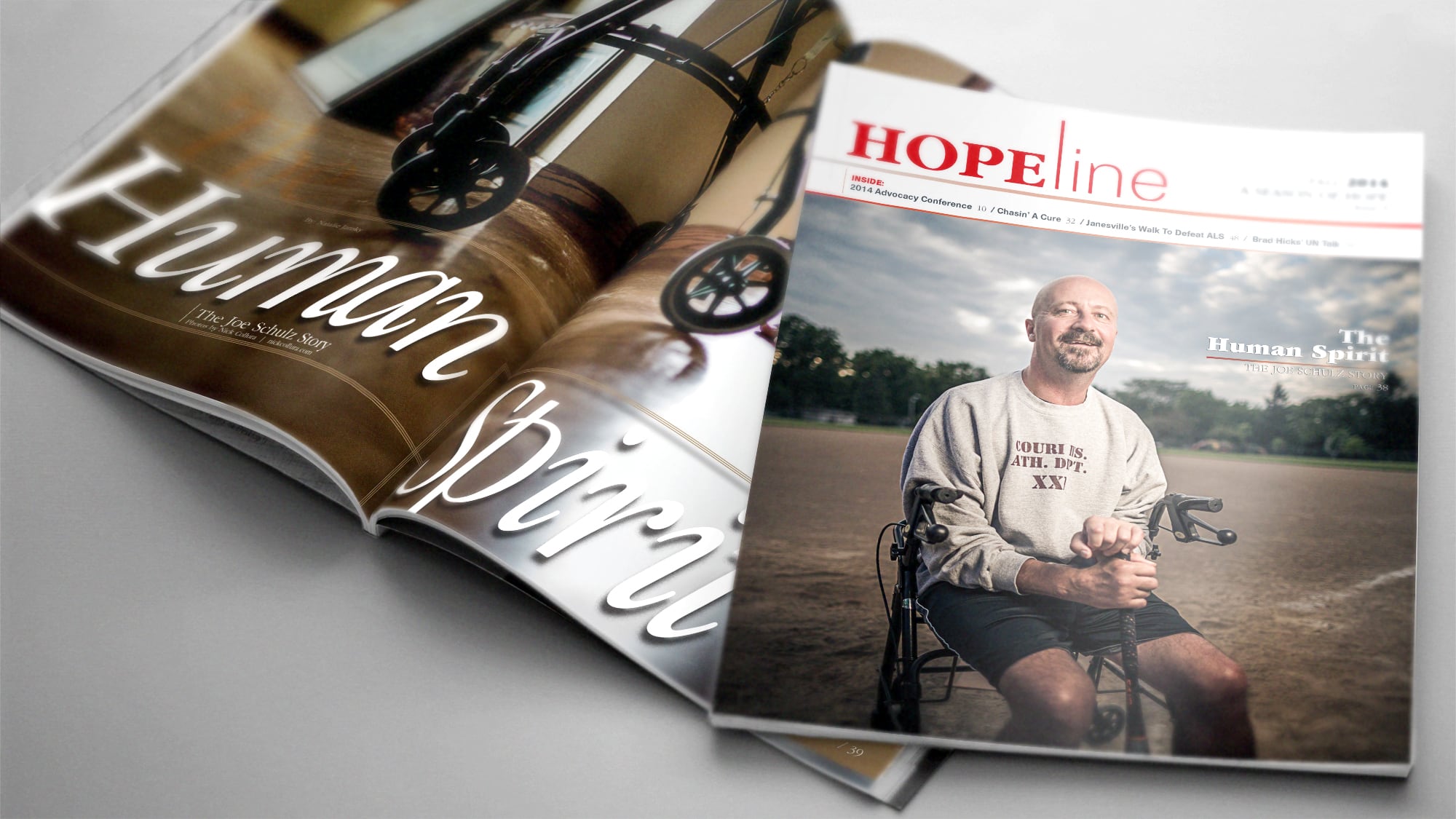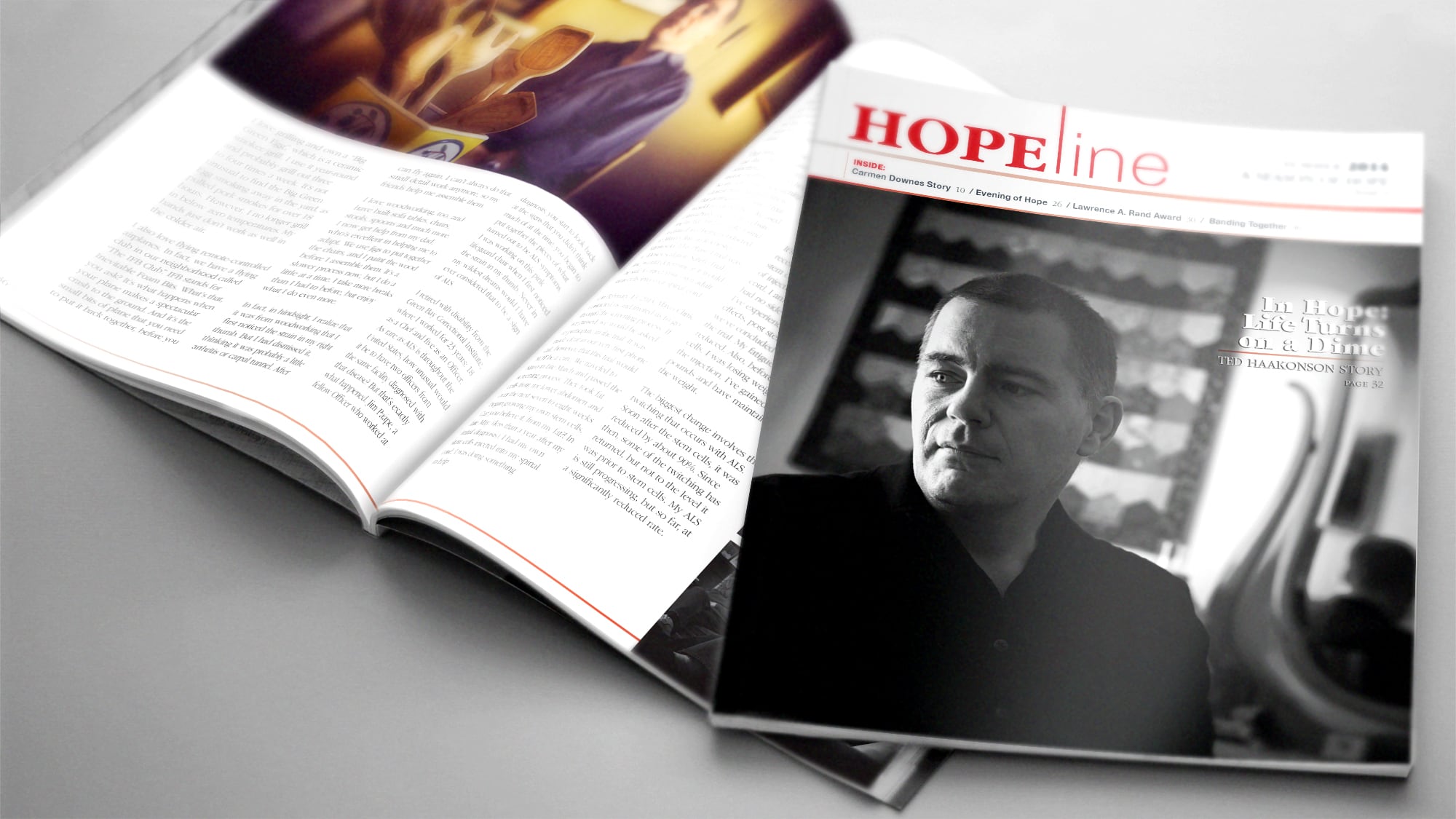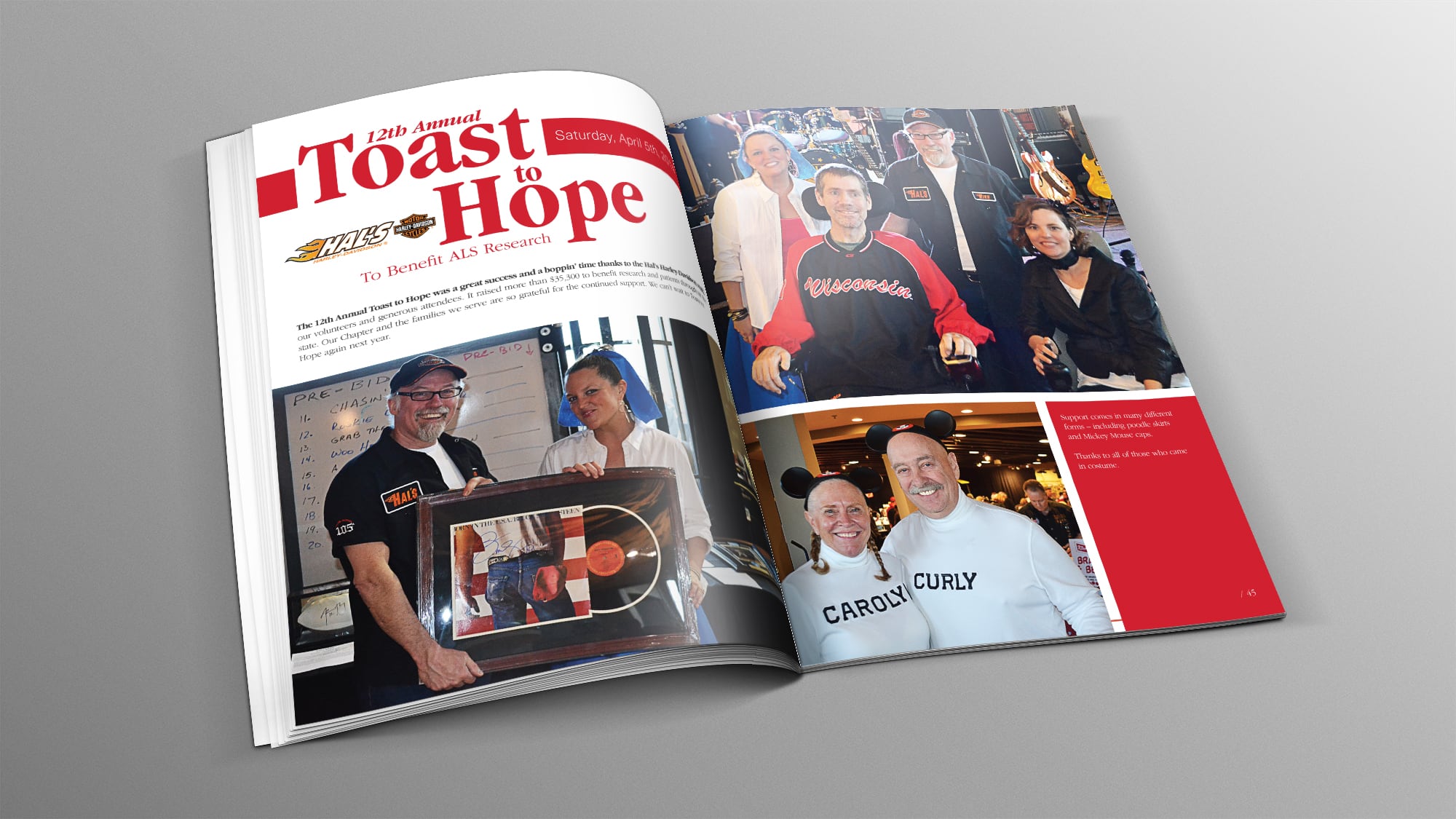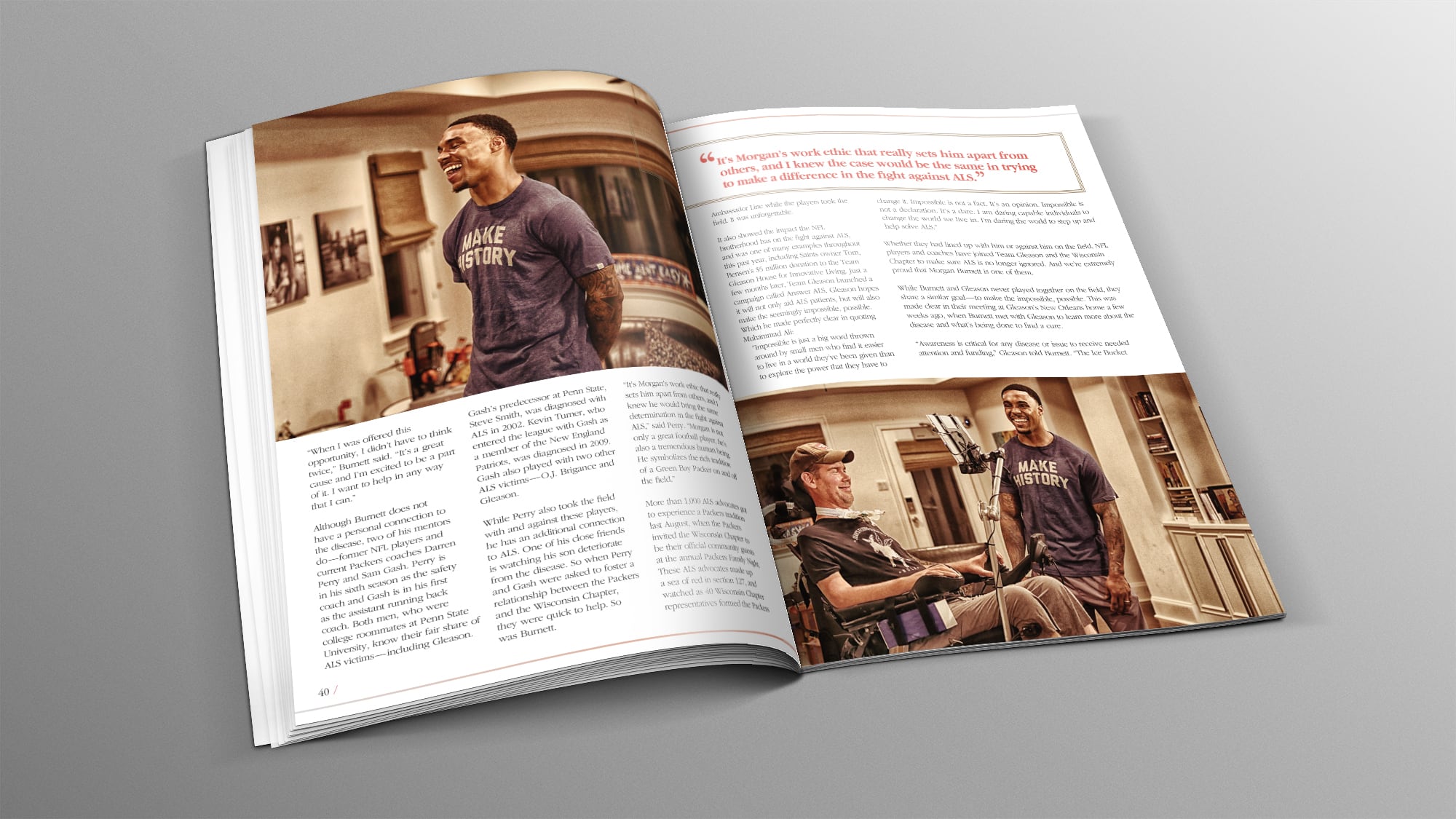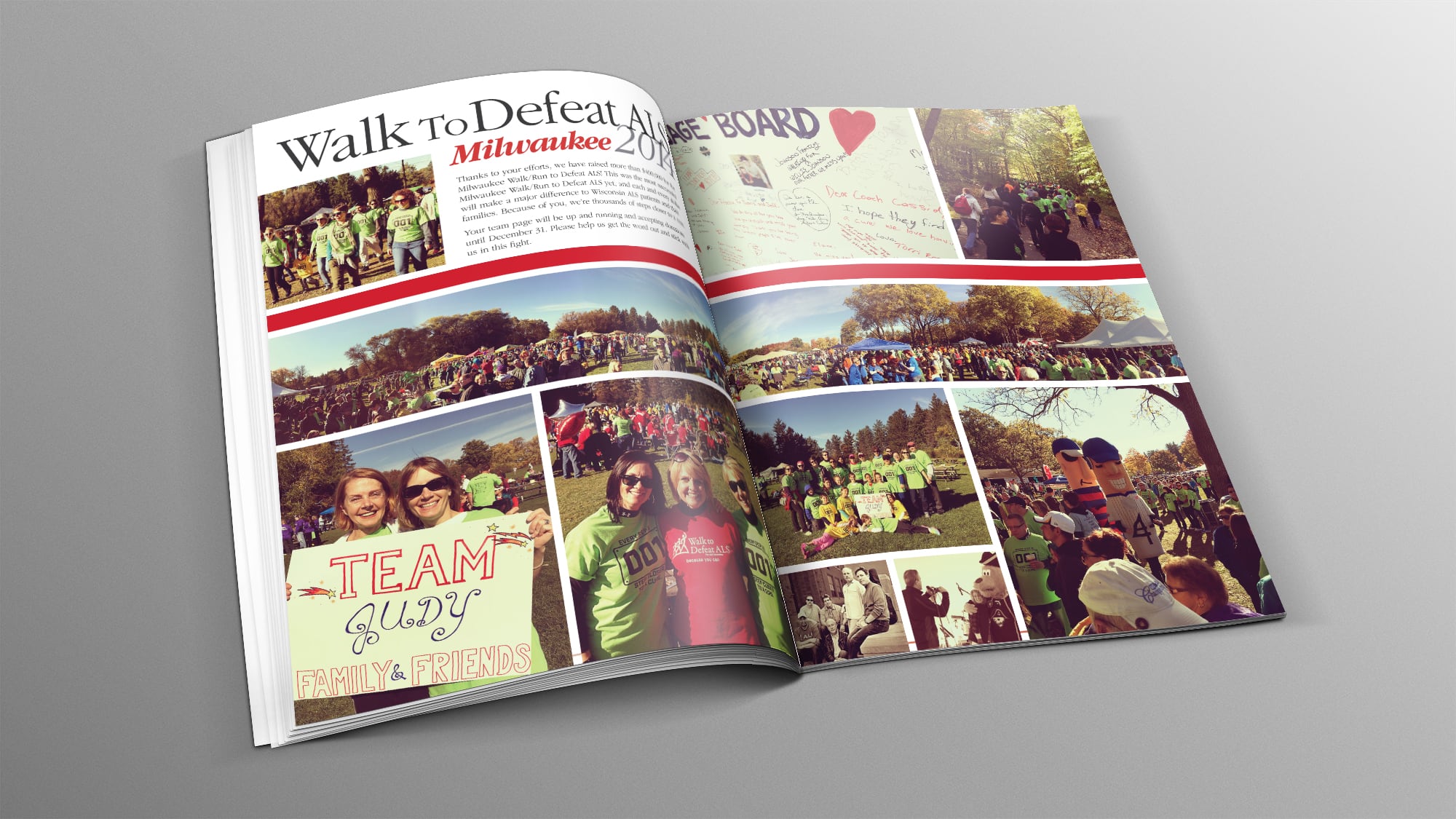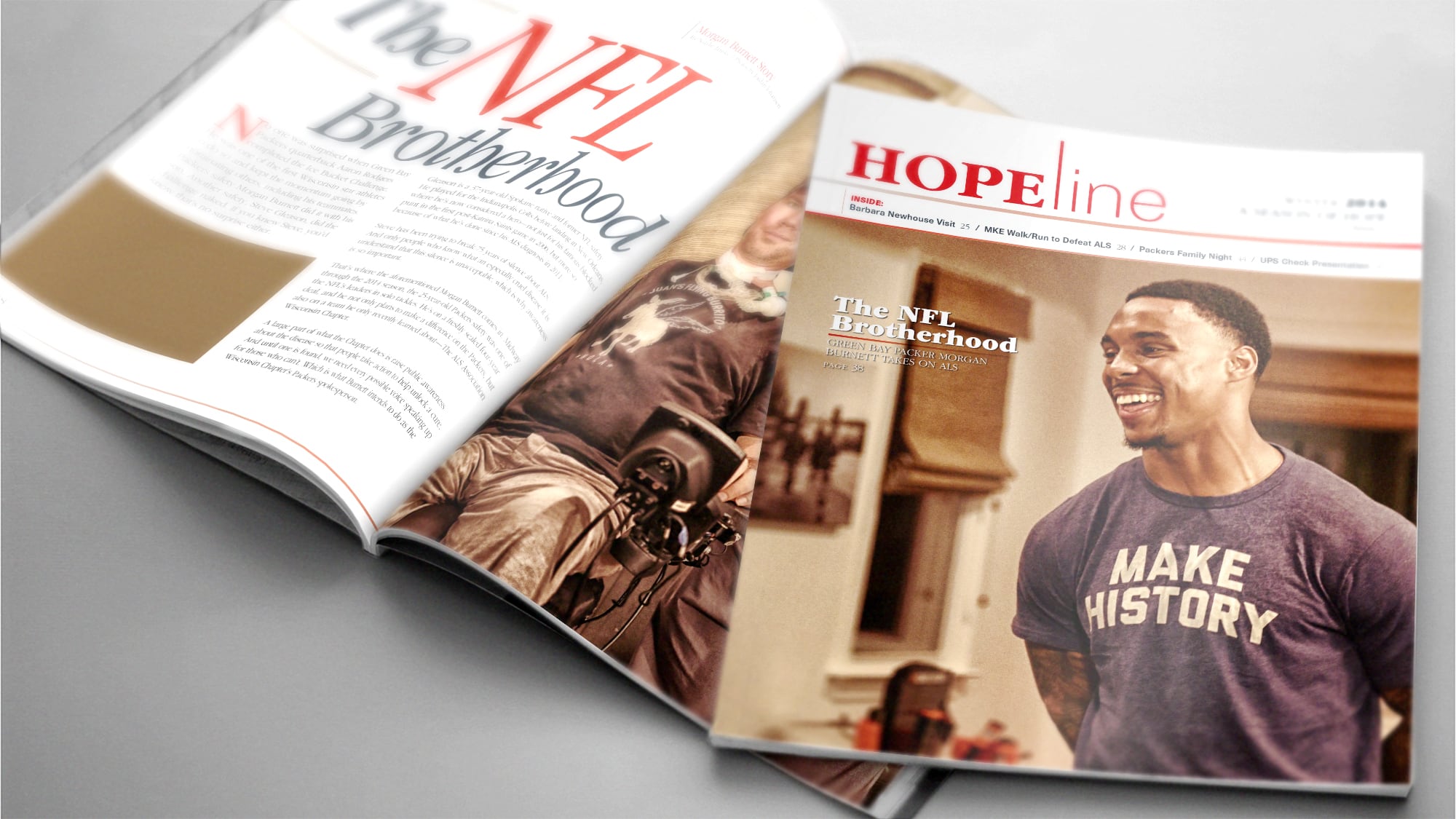 A Lasting Impact
Within a year of Trickett's video and the first Hopeline profiles being published, ALS Association Wisconsin Chapter secured $110,000 in corporate contributions in Southeastern Wisconsin alone. In the years following, the patient stories led to longstanding partnerships with the Milwaukee Brewers, the Milwaukee Admirals hockey team and the American Birkebeiner Ski Foundation among others. To date, Traction Factory has helped the chapter raise more than $5 million to help fund research and patient support.